Accessories
Ceiling Holder for LRMX
Accessories for easier installation of the LRMX linear smoke detector and reflectors on walls, girders, ceilings and beams.
Overview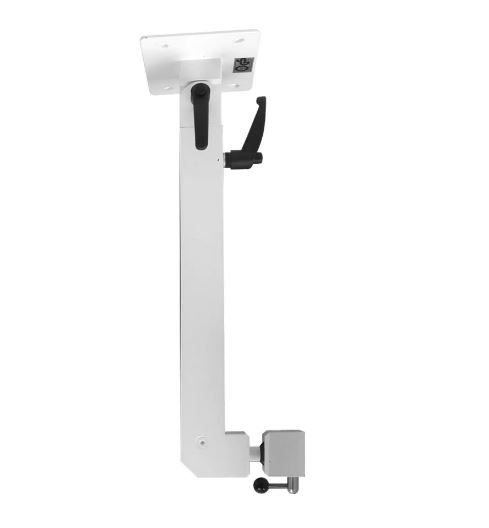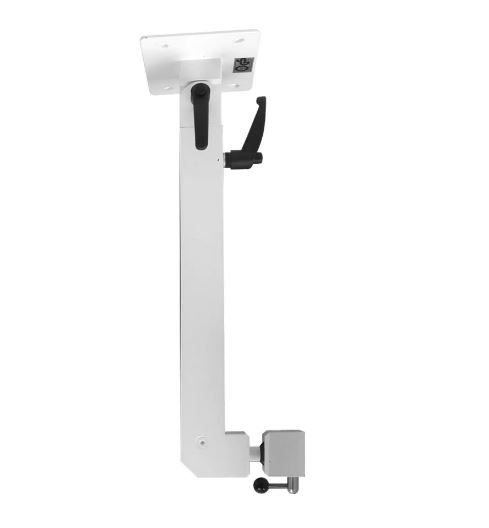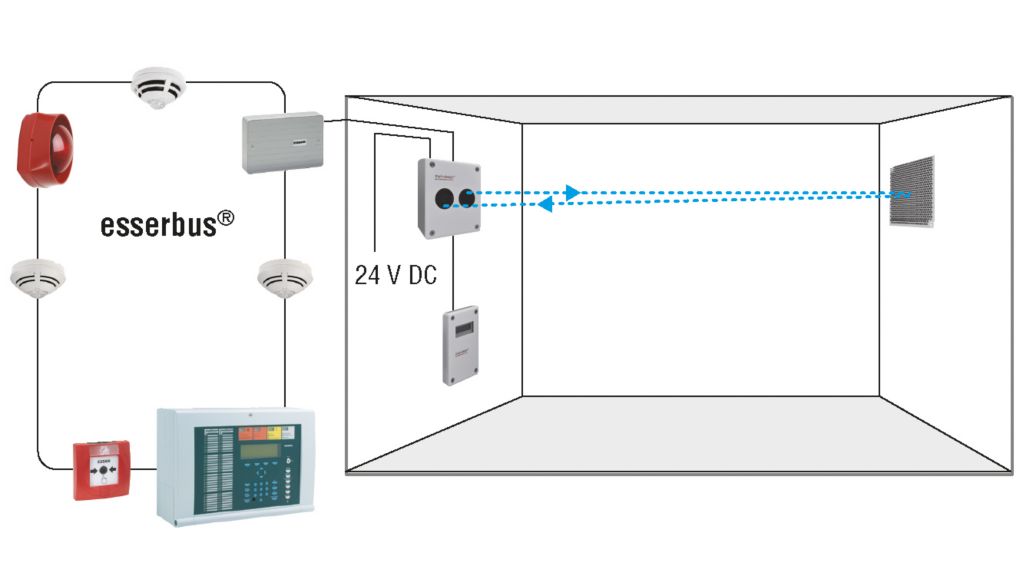 Ceiling Holders are suitable for attaching the mounting plate. A high-grade ball joint mounting brackets are located on the top side for easy wall and ceiling mounting. They have invisible cable routing inside the ceiling.
Features & Benefits:
For easy ceiling and wall mounting
Optimal alignment of detector and reflectors under difficult ambient conditions via ball joint mounting bracket
Extendable ceiling bracket for flexible adjustment of length for distances of 400 to 700 mm
Invisible cable routing inside the ceiling
Capacity 25 kg
Swivel hinge approx.180°
Ball joint approx. 90° and holding fixture for prism reflector
RAL 9010 (pure white) surface
Certifications:
DIN VDE 0833-2 Certified.
Others
Product Type

Ceiling Holder Degrees Celsius

Mounting Plate Degrees Celsius

Smoke Detector Degrees Celsius

Material
Includes

Ceiling Bracket voltage alternating current

Color
Others
Product Type

Ceiling Holder Degrees Celsius

Mounting Plate Degrees Celsius

Smoke Detector Degrees Celsius

Includes

Ceiling Bracket voltage alternating current
Product Type : Ceiling Holder Degrees Celsius|Mounting Plate Degrees Celsius|Smoke Detector Degrees Celsius
Includes : Ceiling Bracket voltage alternating current
SKUs

761404.10
Ceiling holder for LRMX, for distances from 40 to 70 cm

761405.10
Ceiling holder for LRMX, for distances from 70 to 150 cm

761406
Mounting plate for ceiling bracket for LRMX detector/single reflector

761407
Mounting spider for ceiling bracket for LRMX reflector sets

761404.10
Ceiling holder for LRMX, for distances from 40 to 70 cm

761405.10
Ceiling holder for LRMX, for distances from 70 to 150 cm

761406
Mounting plate for ceiling bracket for LRMX detector/single reflector

761407
Mounting spider for ceiling bracket for LRMX reflector sets