Light Sensors
360º 2 channel, M/wave Detector
Directional LV M/wave Detector, P/cell use with LSM - Flush
Overview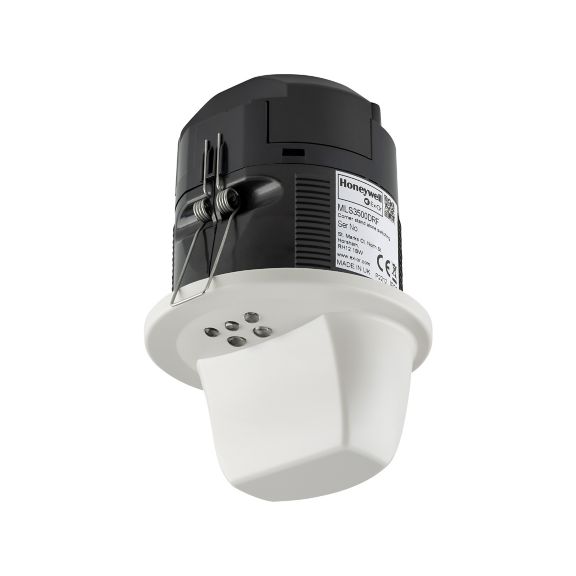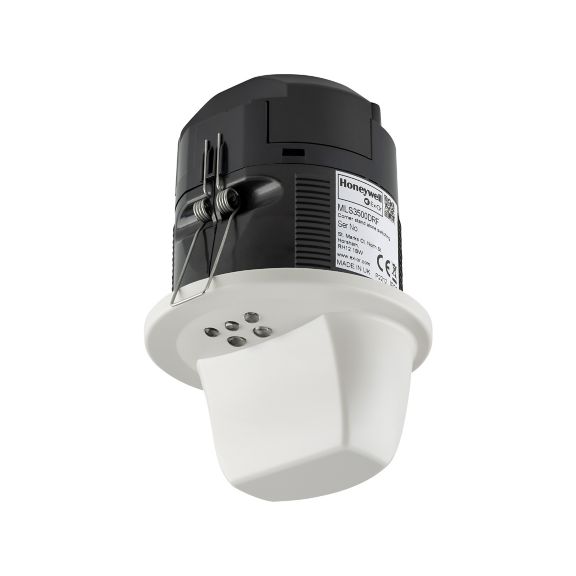 CDW12U5 Programmable Connection Centres and CDH4U5/CDH8U5 Hard-Wired Intelligent Lighting Control Modules support a range of dedicated high-performance presence detectors. Detectors contain a photocell to monitor total light levels, allowing the light output of dimmable luminaires to be adjusted to suit the natural light level available. The range of sensors for remote mounting encompasses both Microwave and PIR technology (These microwave sensors are available in flush with a SURFMT to convert to surface mount).
Features & Benefits:
MLS3401CDRF - 360 microwave presence detection
MLS3500CDRF - directional microwave presence detection
Both contain an infrared port that can be used both for local control from a hand-held device when in service and
for initial commissioning of the CDW12U5/CDH4U5/ CDH8U5 Intelligent LCM system.
Sensors connect to the LCM via RJ45 patch leads and all are SELV devices when properly installed and connected.
Ready-made patch leads are available in lengths of 5m and 10m.
Certifications:
Others
Name
Description
File Size
Date
Size
MLS3xxxCDR Installation Instructions
application/pdf 867.48 KB
5/8/2023
867.48 KB
High Detection Microwave Sensors Technical Data Sheet
application/pdf 1.09 MB
3/9/2023
1.09 MB
Name
Description
File Size
Date
Size
MLS3xxxCDR Installation Instructions
867.48 KB
5/8/2023
867.48 KB
High Detection Microwave Sensors Technical Data Sheet
1.09 MB
3/9/2023
1.09 MB
Name
Description
File Size
Date
Size
MLS3xxxCDR Installation Instructions
867.48 KB
5/8/2023
High Detection Microwave Sensors Technical Data Sheet
1.09 MB
3/9/2023

MLS3500CDRF
Directional LV Mwave Detector, Pcell use with LSM - Flush

MLS3500CDRF
Directional LV Mwave Detector, Pcell use with LSM - Flush