Power Supplies
4A General Purpose Power Supply
The General Purpose Power Supply is field selectable for 6, 12 or 24 volts of filtered and electronically regulated DC power. It is used in a wide variety of applications where additional power in a compact design is needed.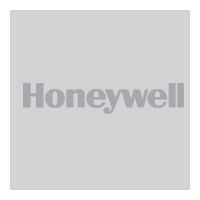 The General Purpose Power Supplies are used in CCTV Security and Access control systems that require power for magnetic locks, heaters, blowers, cameras and other equipment combinations. The battery charger circuit is electronically protected with circuit breaker technology to ensure safe operation.
Individual power supply boards include battery terminals and foam backed double sided tape for universal mounting. They have a built in charger for sealed lead acid or gel type batteries with automatic switchover to standby battery during AC power failures.

HPS5ULWP
General Purpose Power Supply, 6-12-24V DC, 4A, With Weatherproof NEMA 4X Enclosure, UL Listed

HPS5PMTX
General Purpose Power Supply, 12-24V DC, 4A, 15x14.5x2.75in, With Enclosure

HPS5PMPD8CB
General Purpose Power Supply, 12-24V DC, 4A, 8 PTC, 15x14.5x2.75in, With Enclosure

HPS5PMPD8
General Purpose Power Supply, 12-24V DC, 4A, 8 Fuse, 15x14.5x2.75in, With Enclosure

HPS5PMPD16
General Purpose Power Supply, 12-24V DC, 4A, 16 Fuse, 15x14.5x2.75in, With Enclosure

HPS5PM
General Purpose Power Supply, 12-24V DC, 4A, PS Board, 5x3x2in

HPS5PMPD16CB
General Purpose Power Supply, 12-24V DC, 4A, 16 PTC, 15x14.5x2.75in, With Enclosure

HPS5
General Purpose Power Supply, 6-12-24V DC, 4A, PS Board, 3.5x3x2in