Expansion Modules
MCM34 Interface Module
The MCM34 multipurpose module can facilitate several functions in INNCOM's Integrated Room Automation System
Overview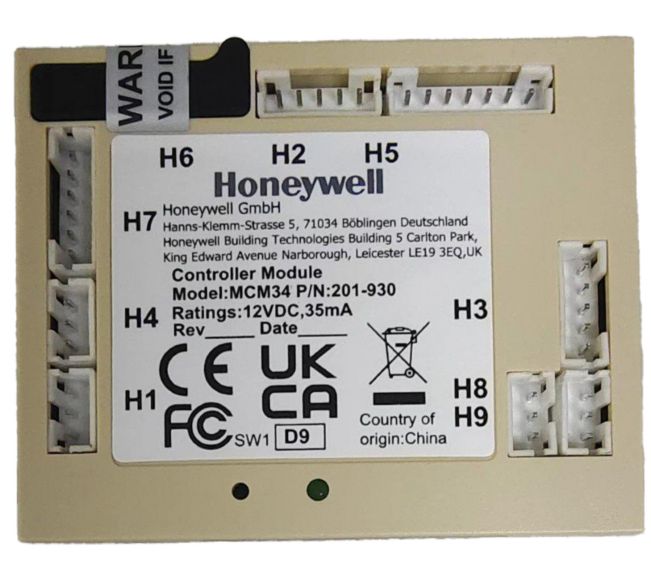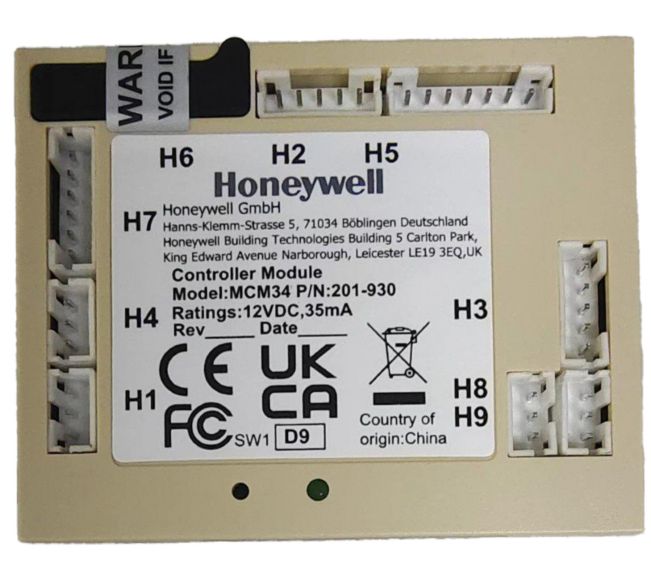 The MCM34 multipurpose module can facilitate several functions in INNCOM's Integrated Room Automation System. The MCM34 is a general-purpose interface
module device developed to communicate and function
with Honeywell's INNCOM System-5 devices, protocols, and
applications.
Features & Benefits:
Provides room- gateway functionality for any S5bus member lacking inherent room gateway functionality.
Compact housing, designed to fit inside small enclosures such as single gang wall boxes.
The MCM34 is the preferred driver for external chimes or a 12VDC Power Relay.
In conjunction with a power relay, the MCM34 becomes a master lighting controller (theX09) as an interface between INNCOM's Energy Management System occupancy sensor logic and unit-controlled lighting loads
Two Analog inputs that measure the availability of hot/ cold water in a 2-pipe HVAC system or measure external thermistor inputs for outside airtemperature sensing and display.
Two 0-10V analog outputs that can provide 0-10V control of HVAC or Lighting controllers.
Certifications:
FCC PART 15B
CE-LVD
CE-EMC
CB
Brand : Honeywell Hospitality
Part Number
Description
Add to list
201-930
MCM34 Micro Controller Card MODBUS

201-930
MCM34 Micro Controller Card MODBUS