Communicators
Telguard Fire Alarm Communicators
The HW-TG7L Fire Series combines Telguard's model TG-7FS with the powerful capabilities of Honeywell's Connected Life Safety Services (CLSS) Cloud.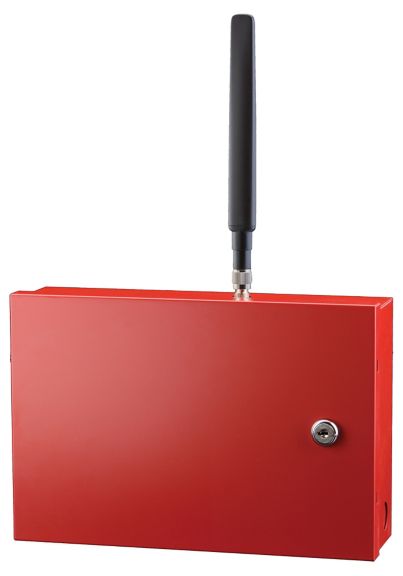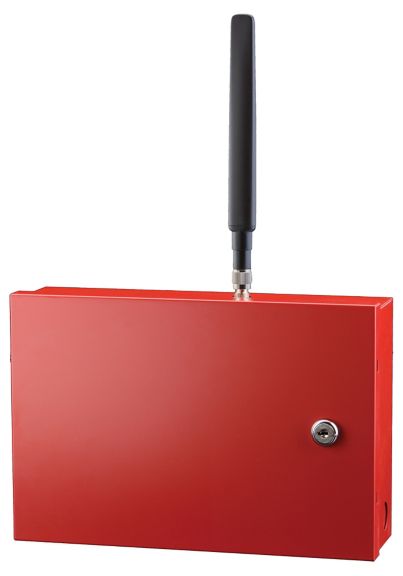 The CLSS LTE Fire Communicator transmits alarm signals from the fire panel over the LTE networks of AT&T (HW-TG7LAF02) and Verizon (HW-TG7LVF02) to the designated monitoring station while leveraging connectivity with CLSS to enable powerful tools. Compliant with 2019 and earlier editions of NFPA 72, the CLSS LTE Fire Communicator can serve as the sole communication path. For existing installations, all landlines dedicated to the master control unit can be replaced with a single CLSS LTE Fire Communicator because of its 5 or 60-minute supervision modes.
Features & Benefits:
Dialer Capture Communicator Features
Certified for use on AT&T LTE and Verizon LTE networks
Sole, primary, or backup path communications
5- or 60-minute supervision modes (180 seconds available in Canada)
Supports most common alarm formats: Contact ID, SIA2, pulse (3x1, 4x2), modem lle, IIIa, and DMP
Transmits fire alarm signals through the Telguard Communication Center
Locking, red metal enclosure
For existing installations, a single communicator can replace all landlines dedicated to the master control unit
Software Features Included (Mobile App & Browser) (NOTE: CLSS features only available when using Contact ID reporting)
CLSS Site Manager – Dealer view of all accounts and real-time information on event generation
CLSS Facility Manager – End User view of asset information across multiple sites and event alerts mobile app.
Certifications:
UL Listed: 864, 365, 1610, 985, 1023
ULC Listed (AT&T only*): S545, S304, S559, C0123
In Canada, cellular data may be carried by Rogers, Bell, Telus, or SaskTel
Fire Department Certificate of Approval #6316
CSFM listed
Los Angeles Fire Department Approved
Compliant with 2019 and earlier editions of NFPA 72
Available for use in U.S. and Canada
Brochure
Name
Description
File Size
Date
Size
Addressable Fire Alarm Control Panels
application/pdf 4.31 MB
4/29/2022
4.31 MB
Data Sheet
Name
Description
File Size
Date
Size
HWF2-COM Series Data Sheet
application/pdf 151.76 KB
4/27/2022
151.76 KB
Others
Name
Description
File Size
Date
Size
New AT&T LTE - IP Dual Path Commercial Fire Alarm Communicator Press Release
application/pdf 112.67 KB
4/27/2022
112.67 KB
Fire-Lite_HWF2-COM_Series_Announcement Press Release
application/pdf 127.42 KB
4/27/2022
127.42 KB
SK 6000 Series Sell Sheet
application/pdf 180.31 KB
4/27/2022
180.31 KB
HW-TG7L Series Installation Guide
application/pdf 904.07 KB
4/6/2022
904.07 KB
CLSS HW-TG7L Series Quick Start Guide
application/pdf 153.61 KB
4/6/2022
153.61 KB
HW-TG7L LTE Fire Communicator Datasheet
application/pdf 287.9 KB
3/21/2022
287.9 KB
HW-TG7L LTE Fire Communicator Sell Sheet - CLSS
application/pdf 1 MB
3/21/2022
1 MB
HW-TG7L LTE Fire Communicator Sell Sheet - SK
application/pdf 556.3 KB
3/21/2022
556.3 KB
HW-TG7L LTE Fire Communicator Sell Sheet - FL
application/pdf 621.84 KB
3/21/2022
621.84 KB
Name
Description
File Size
Date
Size