Switchsockets
Decorative Albany Plus™ Switchsocket Outlet
Decorative Albany Plus™ switchsocket outlets are avilable in stainless Steel, brushed Chrome, satin Gold and polished chrome finishes.
Overview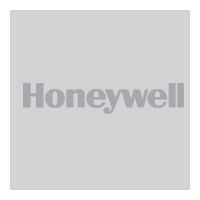 Albany Plus™ switchsocket outlets are available in Brushed Stainless Steel, Brushed Chrome, Satin Gold and Polished Chrome finishes, Albany PlusTM brings stylish yet subtle good looks to both contemporary and classical interiors. Being manufactured from the finest materials, Albany PlusTM wiring devices maintain their high quality appearance for years to come. EchoTM is an innovative range of entirely wireless, batteryless and self powered switches, only available from MK Electric and in finishes to complement the Albany PlusTM range.
Terminal screws of switchsocket outlets are of backed out and captive. Terminals are upwards facing to make installation easier. There is funnel entrance to terminals. Switchsockets are provided with clear terminal markings for easy identification. Polished chrome finish of Albany Plus™ switchsocket outlets complements modern interior design. Brushed Chrome finish has subtle good looks to suit classic interiors.
Features & Benefits:
Double Pole Switching
Non standard" T" shaped earth pin
3mm switch contact gap
Clean earth terminals
Terminal Capacity - 3 x 2.5mm², 3 x 4mm² or 2 x 6mm² (stranded)
For additional safety the Neutral pole contact "makes first" & "breaks last" after the Live contact
3 Pin "child resistant" safety shutter stystem
Printed terminal markings on grey rear moulding for clearer identification
Only one size screwdriver required for installation
Finishes available :-
BSS- Brushed Stainless Steel
BRC - Brushed Chrome
All finishes are only available with White inserts
Flush mounting box = 862ZIC
Flush mounting box = 886ZIC, for extra wiring space
Certifications:
Conforms to BS1363-2:2016 + A1:2018
Low Voltage Directive 2014/35/EU
RoHS Directive - 2011/65/EU
CE Marked
IP Rating = IP2XD
Others
Fixing Centers
Brand
Current Rating
Poles
Gangs
Fixing Centers : 120.6 millimetre
Current Rating : 13 ampere
Part Number
Description
Add to list
K1259PCR
Decorative Albany Plus™ switchsocket Outlet, 2 gang DP, Clean earth facility

K1259PCR
Decorative Albany Plus™ switchsocket Outlet, 2 gang DP, Clean earth facility