Aspirating Smoke Detector
Intelligent VESDA-E VEA Notifier FlashScan SLC
The Intelligent VESDA-E Series provides aspiration detection with very early warning detection and nuisance alarm rejection.
Overview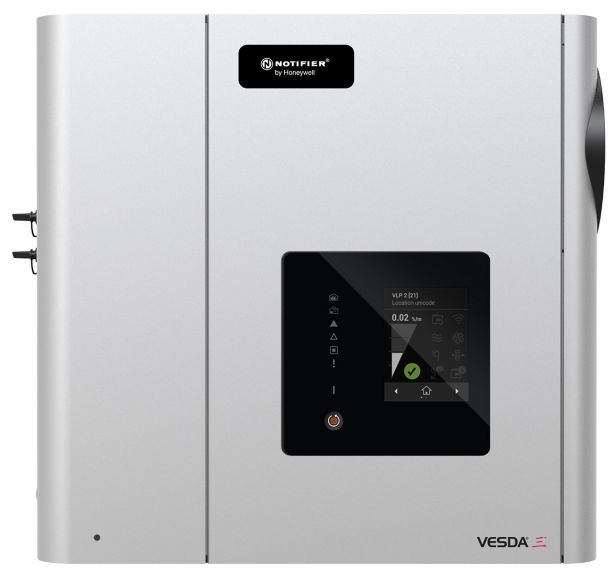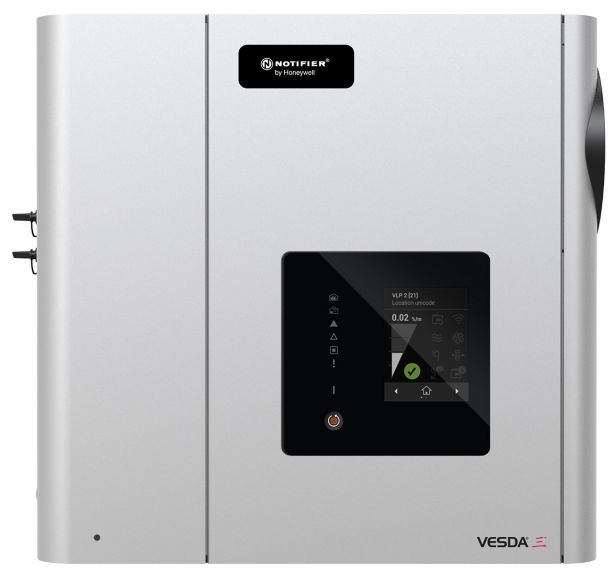 Intelligent VESDA-E VEA series of detectors provide point-addressable early warning smoke detection with pinpoint addressability. These detectors use microbore air-sampling tubes and patented air sampling points with three alarm sensitivity settings for the sampling points. Intelligent VEA supports 40 sampling points on a single central detector. With a wide range of features the Intelligent VEA provides flexibility, field programmability, enhanced connectivity and reduced total cost of ownership.
The VEA detector features a robust IP40-rated enclosure and is equipped with a powerful pump that provides individual microbore tube lengths up to 328 ft (100 m). It is fully supported by the Xtralis® VSC/VSM software which facilitates ease of system commissioning and maintenance. During commissioning, the normalization process establishes the flow performance parameters. Local smoke test ports are used during servicing to verify that the system is fully operational. Field replaceable filter, smoke sensor module, pump and rotary valve components result in less down time and ease of maintenance.
Features & Benefits:
Pinpoint addressability with end-to-end system integrity monitoring.
40 addressable microbore tubes with individual sampling points.
Interruption-free business operation with centralized testing and maintenance.
Sampling point and tube blockage detection.
Automatic tube breakage and sampling point presence detection and sampling point cleaning at set intervals.
Three sensitivity settings for the sampling points.
Variable length microbore tubes, up to 328 ft (100 m).
Laser-based absolute smoke detection.
Coarse particle filtering and clean air barrier for optics protection.
Reliable linear pump technology.
LEDs for alarm and fault signaling.
3.5" color touchscreen for status review.
Seven pre-configured relays.
Two GPIs (monitored/unmonitored) with fix mapping to detector Reset function.
Xtralis VSC and VSM PC software support.
iVESDA application for system monitoring on mobile devices.
Easy mounting with steel support bracket.
Field replaceable filter, smoke sensor module, pump and rotary valve.
Ethernet 100BASE-T.
WiFi, 802.11 b/g/n.
Local host-mode USB port.
Easy cable termination access.
Event Log (20,000 events).
Certifications:
Part Number
Description
Add to list
VEA-040-A00-NTF
VESDA-E VEA-40 w LEDs - NOTIFIER
VEA-040-A10-NTF
VESDA-E VEA-40 w 3.5 Dis - NOTIFIER

VEA-040-A00-NTF
VESDA-E VEA-40 w LEDs - NOTIFIER

VEA-040-A10-NTF
VESDA-E VEA-40 w 3.5 Dis - NOTIFIER