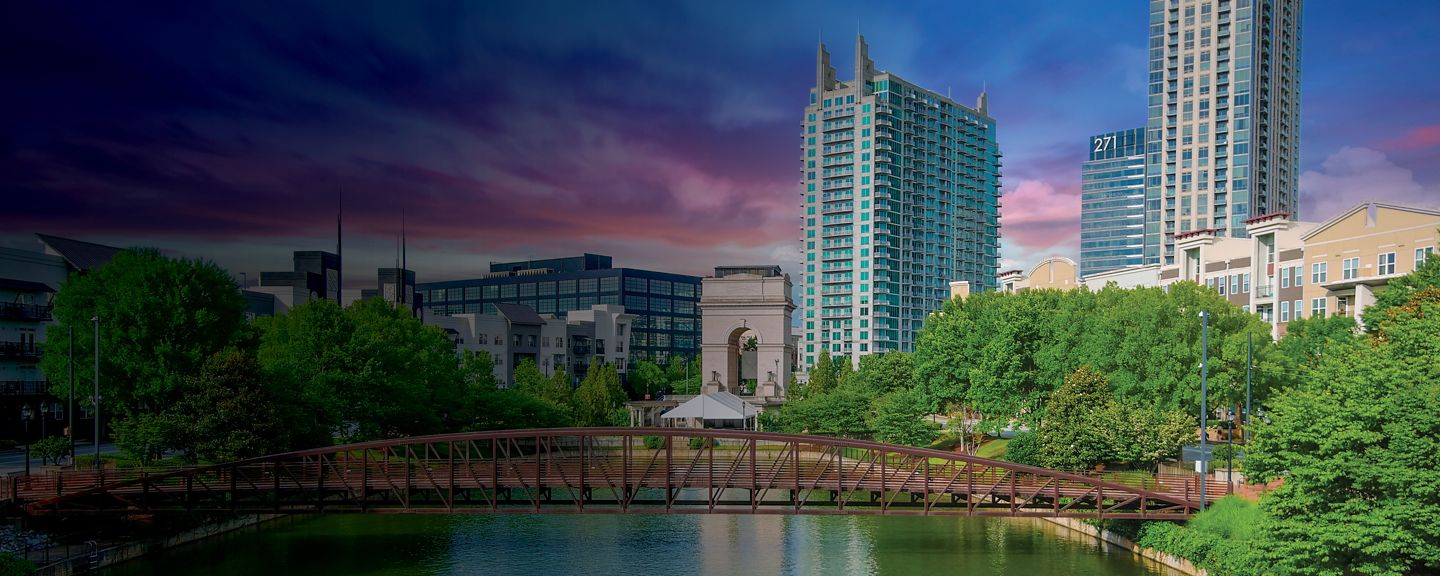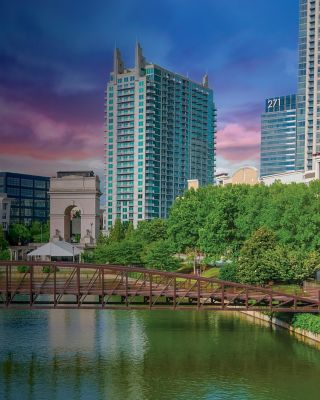 The next big step toward sustainability
Buildings are integral to our daily lives, but they can have a big impact on the planet, in energy consumption and carbon emissions. At Honeywell, we have solutions that can help you meet your sustainability goals and lower operating cost while providing a great experience for the people who live in, work in, or visit your building.
Accelerate your sustainability journey
Whether your path to enterprise sustainability is clear, or you're exploring a long-term, integrated sustainability plan, Honeywell can help make your journey visible and actionable, with solutions to manage energy demand, assure business continuity, and leverage limited funding sources while achieving compliance.
Honeywell Buildings Sustainability Manager - powered by Honeywell Forge
Building owners and operators face two pressing yet often conflicting objectives: optimize indoor air quality, and reduce the environmental impact of their buildings. That's where Buildings Sustainability Manager comes in. It's a suite of solutions designed to help improve occupant well-being, meet energy efficiency goals, and change the way occupants experience a building.
Carbon and Energy Management
enables building owners and operators to optimize building performance in real time to provide a healthier indoor environment while reducing energy use and emissions.
Intelligent Building Optimization
is a building control solution that uses continuous zone-level sensor data intelligence to optimize both indoor air quality and energy consumption based on real-time occupancy levels and space use.
Remote Building Manager
Take building management to the cloud to improve uptime and control while simplifying building management. It's faster to deploy, easier to use, and scales and adapts to your changing needs more affordably.
VIDEO
Sustainable Buildings
Commercial buildings account for almost a third of global energy consumption and 37% of global energy-related CO2 emissions. It is imperative to find energy savings within the built environment and help the world achieve carbon reduction commitments to act on climate change.
Healthy Building Score
Find out how healthy your building is?
According to various studies, having a healthy building has many benefits to organizations such as improved productivity, attracting and retaining talent and better occupant health.
WHITEPAPER
Why sustainability should be your competitive edge
Executives are increasingly turning to sustainability as a force multiplier for competitive advantage, however there is no one-size-fits-all approach for those companies ready to embark on the journey download this whitepaper to get insight into how you can uncover outcome based opportunities to make your operations more sustainable.
ENERGY EFFICIENCY
A system to closely study your energy usage
Honeywell's building management systems help to enable smarter buildings, simplify your facility operations, increase occupant comfort, and maintain operational and energy efficiency as your business grows.
Sustainability at the Sydney Opera House

Sustainability is in the DNA of the Iconic Sydney Opera House, watch this session as Vimal Kapur, President & CEO of Honeywell Building Technologies chats with Louise Herron AM, CEO of the Sydney Opera House on their sustainability journey.

How AI is Powering Sustainability
On a path to carbon neutrality, companies are harnessing the power of Artificial Intelligence (AI) to help quantify the impact of sustainability initiatives.
Honeywell's Approach to Sustainability
The future is sustainability, and we all have a major role in the journey. Watch this session to hear from Honeywell's own global VP of Health, Safety, Environment, Product Stewardship and Sustainability  how Honeywell is approaching Sustainability. 
CAMPUS SUSTAINABILITY
University optimizes energy usage while reducing CO2 emissions
COMMERCIAL SUSTAINABILITY
A towering example of what environmental sustainability could achieve
Headquarter Sustainability
Helping drive energy efficiency at Volkswagen Group's HQ
Like energy, time is much too valuable to waste
That's why it's important to create a sustainability plan now. One that will help you reduce resource consumption, avoid waste, and comply with all environmental requirements. That way, your future, and that of our planet, is more secure.
The role of buildings in a sustainable world
There is a growing need for buildings to focus on sustainability and ensure they are doing their part to become more environmentally conscious in their operations. Watch this session to hear key energy strategies that enable facility owners to create efficient operations for a sustainable future.
Energy savings redefined with Redaptive
In the past, implementing portfolio-wide efficiency upgrades would have taken significant resources and involved a lengthy and uncertain capital budgeting process, making it difficult to deploy despite compelling benefits. Watch this session where we discuss sustainability as a service, a new and innovative strategy to fund energy programs.
Intelligent building solutions can help achieve your sustainability goals.
Speak to an expert to learn more