Repeaters
Remote control panel for BMZ series 50
Remote control panel for BMZ series 50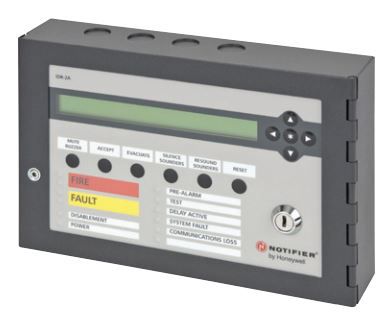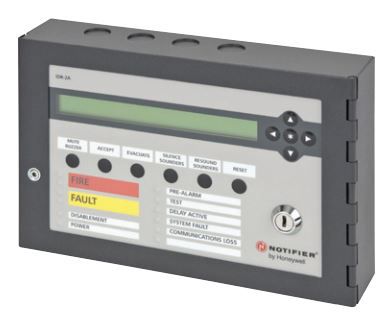 Displays the displays of the BMZ series 30 and 50 via a 2 x 40 character LCD display with backlight.
Built-in LEDs for fire, fault, shutdown, operation, maintenance detector, group test, ÜE AB, delay running, transmission fault and fire brigade called.
Operating functions: buzzer OFF, delay OFF, ÜE OFF, acoustics OFF/ON, button Further messages and reset.
Up to 16 remote display or display modes can be used to activate the keys. Remote control panels can be controlled by the BMZ.
Others
Brand
Maximum Isolation Voltage
Maximum Cable Length
Control Type
Address Maximum
Enclosure Material
Others
Maximum Isolation Voltage
Maximum Isolation Voltage : 42 volt
Maximum Cable Length : 3000 meter
Enclosure Material : Mild Steel

002-450-002
BMZ Series Remote Control Panel for ID60/NF30 platform

002-450-001
ID50 Remote Repeater Panel: 60 Analog Control Panel: -5 to + 45C : 24V DC: 110 Ma: IP30