Smoke Detectors
FAAST LT-200 Stand Alone Aspirating Systems ,Single channel, dual detector (double knock) FAAST LT-200 aspirating unit with Earth Bar.
FAAST LT-200 Single Channel Dual Detectors by System Sensor is designed with the installer and end user in mindIt & it serves the wide variety of Class C.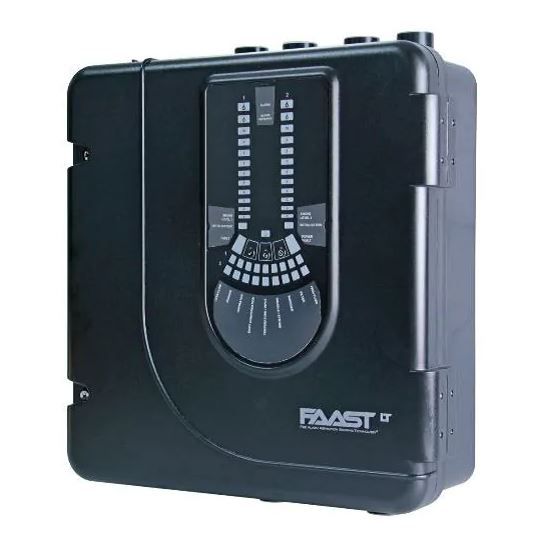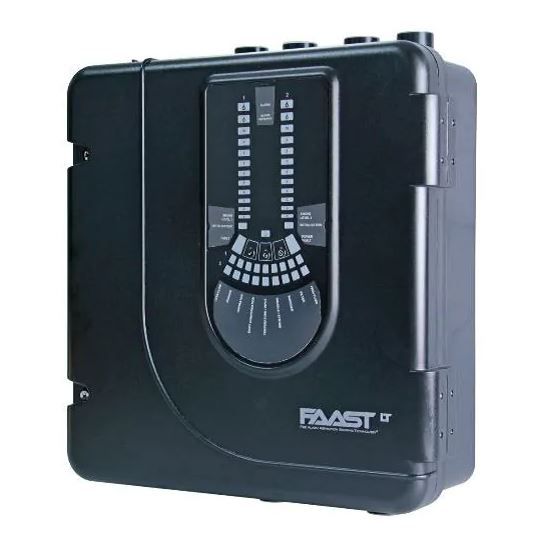 FAAST LT-200 Single Channel Dual Detectors delivers a flexible solution for applications where standard detection methods are prone to failure or false alarm. These are used in applications where maintenance is difficult, other smoke detection methods are inappropriate, due to harsh environments, or areas where aesthetics matters. This series is part of the Fire Alarm Aspiration Sensing Technology® (FAAST) family. FAAST is an advanced fire detection system for use where early warning and very early warning are a requirement. The system continuously draws air from the controlled environment through a series of sampling holes to monitor the environment for smoke particulate. FAAST LT-200 combines proven aspirating detection technologies to deliver reliable smoke detection and efficient installation and maintenance. The device comprises innovative and intelligent internal design features designed to protect vulnerable components. These include a high sensitivity LED detection chamber (featuring a high power output IR LED and high gain IR receiver amplifier), along with ultrasonic flow sensors. The device is fast to install and easy to commission thanks to Pipe-IQ pipe design and configuration software, which is included with the product as standard.
Features & Benefits:
High sensitivity LED Detection Chamber specially designed to cover Class C. Includes a high power output IR LED and high gain IR receiver amplifier
Single & Dual channel versions with independent channels including fan, sensor and flow monitoring
Provides pre-alarm functionality for graduated alarm thresholds
Ultrasonic airflow sensing with expanded monitoring range
A single device covers up to 2,000m2 according to national design regulations
Pipe-IQ™ software provides intuitive system layout and configuration all in one package
Whisper-quiet 26db(A) fan; ideal for discrete detection monitoring
Easily replaceable and reusable filter without affecting the rest of the device
Protected electronics from air flow and accidental damage during installation or maintenance
Designed for efficient wiring and installation: cable gland holes, easy access to the wiring area and no special tools required
Easy access to parts requiring routine maintenance: filter(s) and sensor(s)
Certifications:
IP65 enclosure
LPCB
EN54-20
CE DOP-ASP023
Others
Minimum Operating Humidity
Maximum Operating Humidity
Brand
Others
Minimum Operating Humidity

Maximum Operating Humidity
Minimum Operating Humidity : 10 Percentage
Maximum Operating Humidity : 93 Percentage
Data Sheet
Document Title
File Size
Date Added
Document Title
File Size
Date Added

FL0112E-RU
FAAST LT-200 Single Channel Dual Detectors, 18.5 -31.5V DC, 170mA, -10C to 55C, 10% to 93% Humidity, Height 403mm