Duct Detectors
InnovairFlex™ D4S 4-Wire Photoelectric Sensor
The InnovairFlex™ Series are the only duct smoke detectors flexible enough to fit configurations from square to rectangular and everything in between.
Overview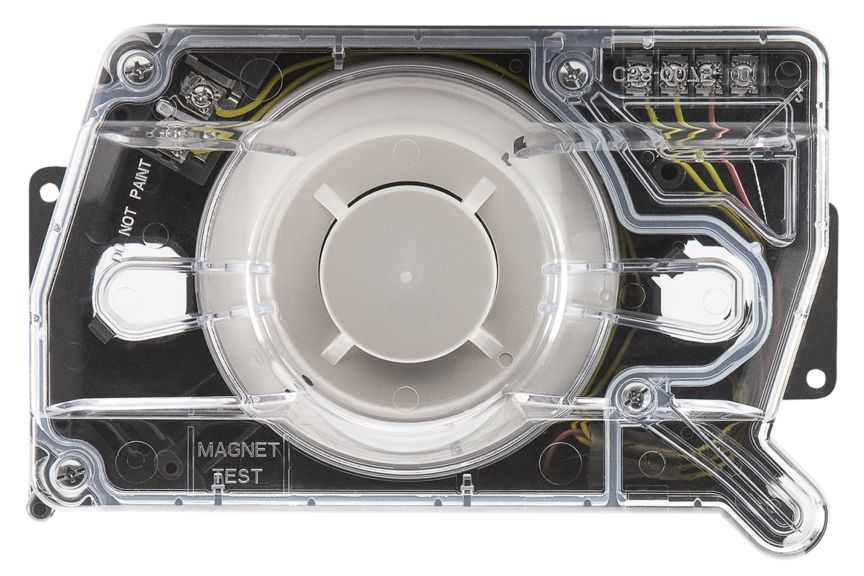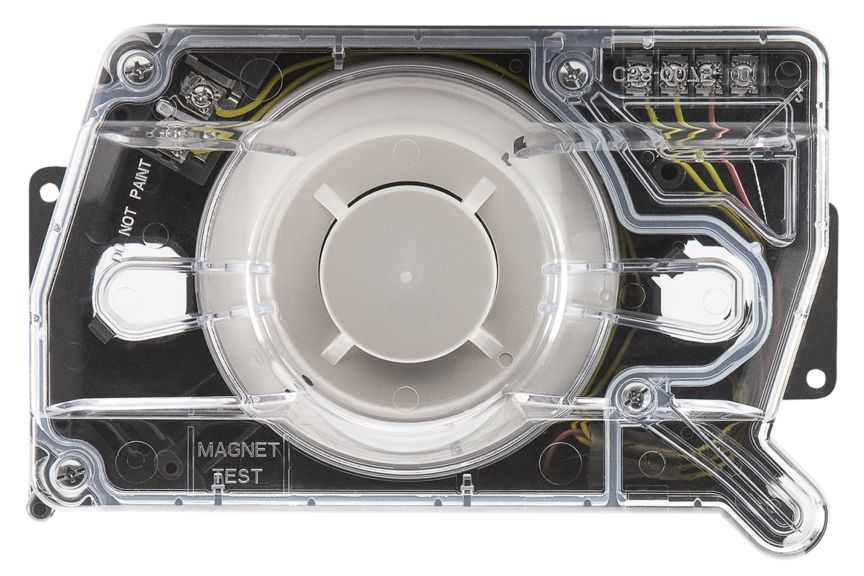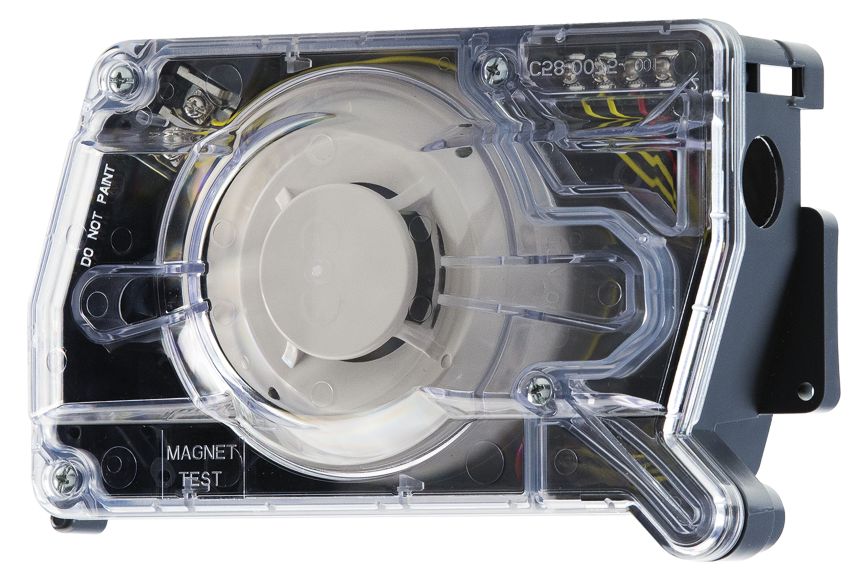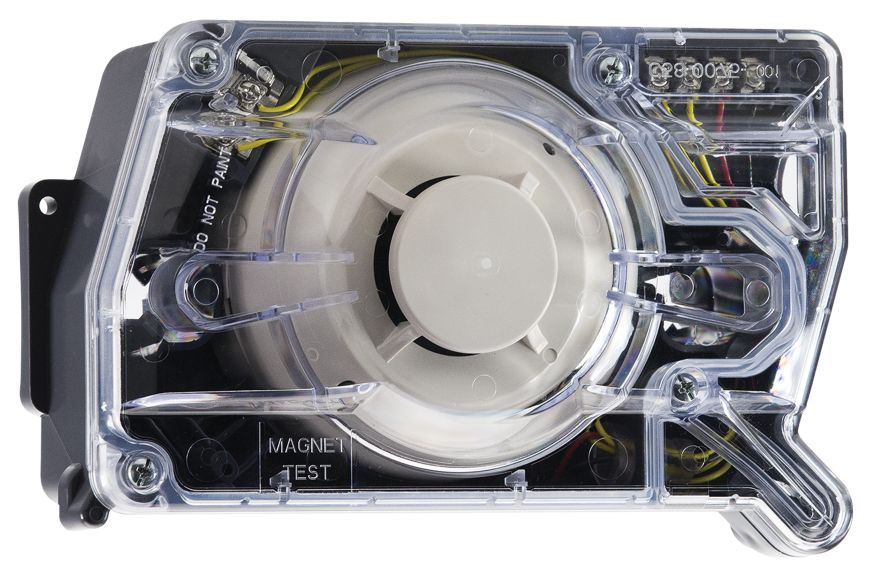 The InnovairFlex D4120 4-wire photoelectric duct smoke detector features a pivoting housing that fits both square and rectangular footprints and mounts to round or rectangular ductwork. This unit senses smoke in the most challenging conditions, operating in airflow speeds of 100 to 4,000 feet per minute, temperatures of –4°F to 158°F, and a humidity range of 0 to 95 percent (non-condensing). A plug-in sensor head offers improved false alarm immunity and simple installation, testing, and maintenance. An improved cover design isolates the sensor head from the low-flow feature for simple maintenance.
The InnovairFlex housing provides ample wiring space, a ¾-inch conduit knockout, and built-in short circuit protection to prevent damage to sensitive components during installation. High contrast terminal designations make wiring easy. With its 2:1 sensor-to-power capability, the power board of the D4120 may be used to monitor a second sensor, D4S, simultaneously (i.e., supply and return side). As many as 50 InnovairFlex detectors can be interconnected. When one unit senses smoke, all interconnected detectors will switch their relays; only the detector sensing smoke will go into alarm, thus pinpointing the fire source.
Features & Benefits:
4-Wire Photoelectric, integrated low-flow technology
Air velocity rating from 100 ft/min to 4,000 ft/min (0.5 m/s to 20.32 m/sec)
Versatile mounting options: square or rectangular configuration
Plug-in sensor offers superb false alarm immunity and the latest sensor technology
Broad ranges for operating temperature (–4°F to 158°F) and humidity (0% to 95% non-condensing)
Rotary address switches
Patented sampling tube installs from front or back of the detector with no tools required
Increased wiring space with a newly added ¾-inch conduit knockout
One easy-access Test/Reset button and improved LED status
Patented interconnect feature for multi-fan shutdown
New high contrast terminal designations
Built-in short circuit protection from operator wiring errors
Field selectable settings for configuring the detector
Two DPDT Form-C relay contacts
24 VAC/DC or 120 VAC
Backward compatibility with existing Innovair products, including remote accessories
Certifications:
UL S911
FM 3033744
CSFM 3242-1653:0207
Others
Brand

Farenhyt

Fire-Lite

Gamewell-FCI

Notifier

Silent Knight

System Sensor
Others
Brand

Farenhyt

Fire-Lite

Gamewell-FCI

Notifier

Silent Knight

System Sensor
Brand : Farenhyt|Fire-Lite|Gamewell-FCI|Notifier|Silent Knight|System Sensor
Sort
Others
Brochure
Installation Instructions
Installation Manual
1.55 MB
Installation Manual
1.55 MB
Data Sheet
Part Number
Description
Add to list
D4S
Photoelectric Sensor, 4-Wire

D4S
Photoelectric Sensor, 4-Wire