/content/hbtbt/us/en/search-results.html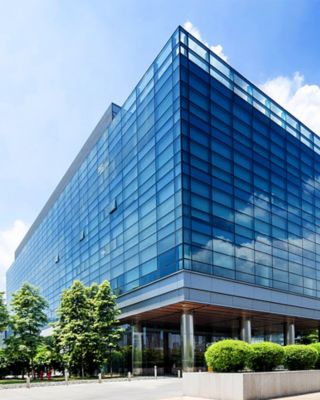 Optimize your building even when you're not in your building
Take building management to the cloud with Honeywell Remote Building Manager for greater simplicity, uptime, and control.
Who says the system that manages your building ought to be installed in your building?
Honeywell Remote Building Manager is faster to deploy, easier to use, simpler to scale and adapt – and more affordable. And when your building is easier to manage, it's easier to achieve strategic goals such as sustainability and building health.
Control from anywhere
Manage your building from a wide variety of devices via a visual interface that lets you see manage energy levels, schedules, and alarms.
One site or multisite
No need to learn a new BMS at every site – scale to any number of buildings, and complete benchmark comparisons across your portfolio.
Improved uptime
Mobile alerts help you respond to alarms faster and make changes remotely. And since the system is always current and maintained, it's more stable too.
Visualize your data to see results
The ability to visualize important information about comfort, energy use and alarms makes it easier to manage a building. The Remote Building Manager gives clear, meaningful graphics of real-time building conditions as well as analysis of trends and key performance indicators.
An ecosystem of advanced capabilities
With plug-and-play simplicity for Honeywell controllers, integration for third-party systems, and automated mapping to create a digital twin of your building, the system can be installed and configured in just a few hours.
Remote Building Manager Supervisor
A cloud-based WEB UI that allows for real-time management of points list view, alarms, energy consumption and schedules.
Smart Gateway
Central point for aggregating site data from BACnet controllers, ensures secure communication to and from the site location.
BACnet Controllers
Honeywell/non-Honeywell BACnet controllers connect to field devices and sensors, they run control strategies to operate HVAC/lighting.
Schedule Demo
Let's make building management easier. Contact us to be connected to a representative from Honeywell's Global Partner Network and find out how the Honeywell Remote Building Manager can shape itself to your organization.
Copyright © 2023 Honeywell International Inc.