I/O Modules
Advanced Controller I/O Modules
The I/O modules are advanced expansion devices designed to integrate with a variety of Honeywell controllers. These are available in six variants to cover all your application requirements.
Overview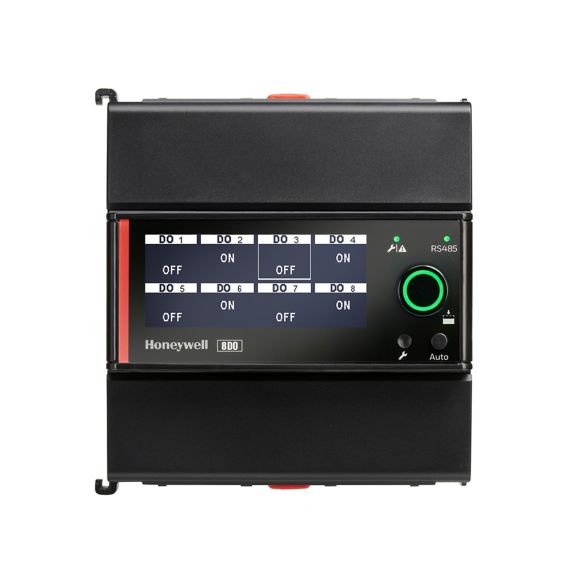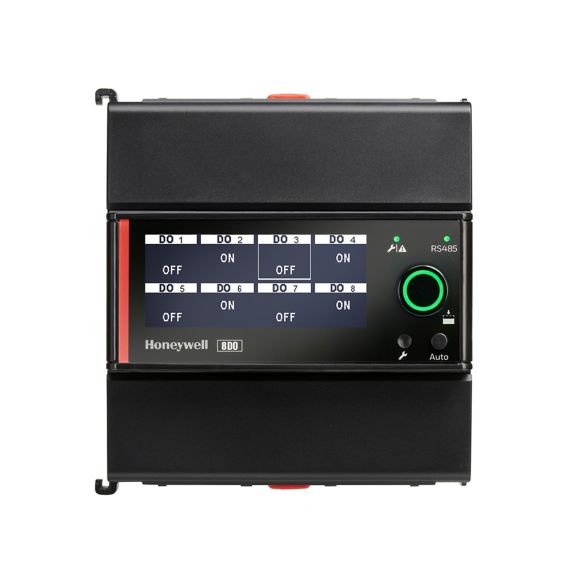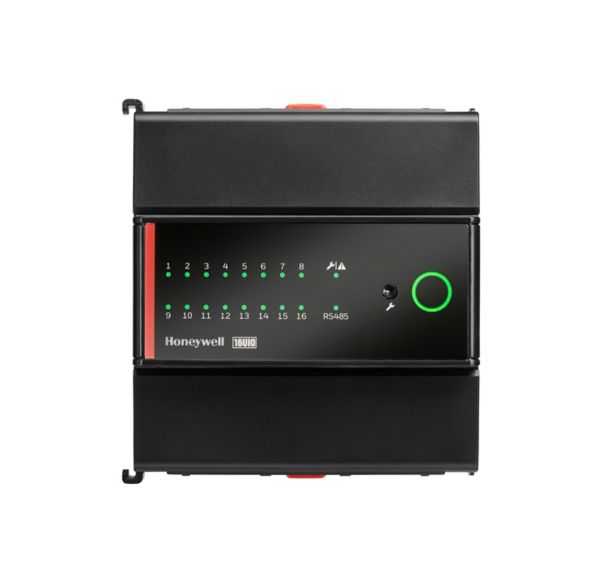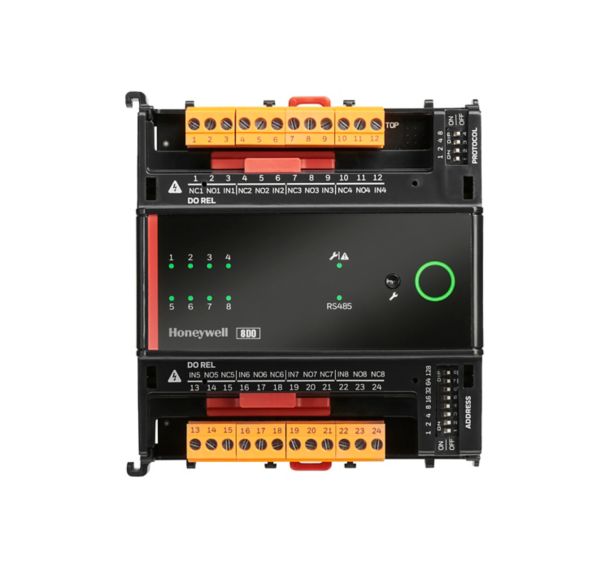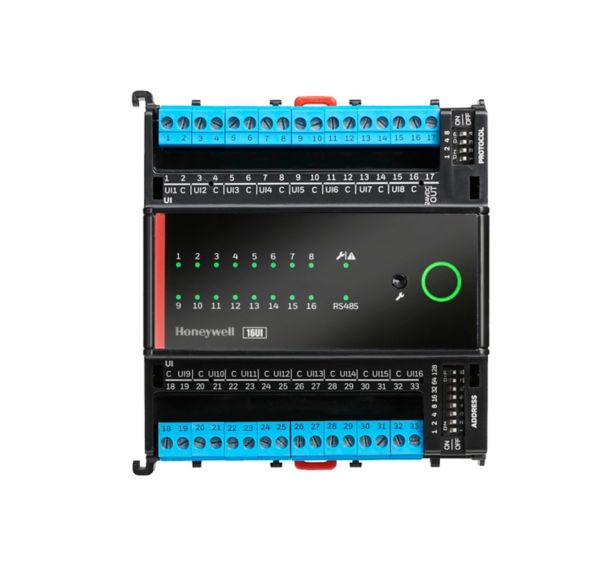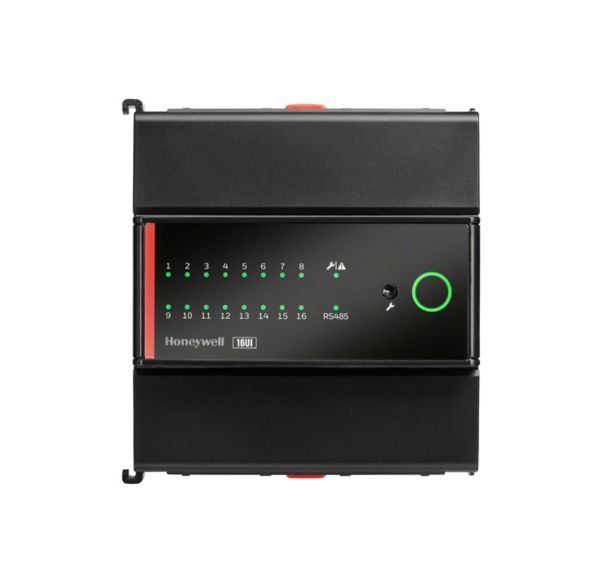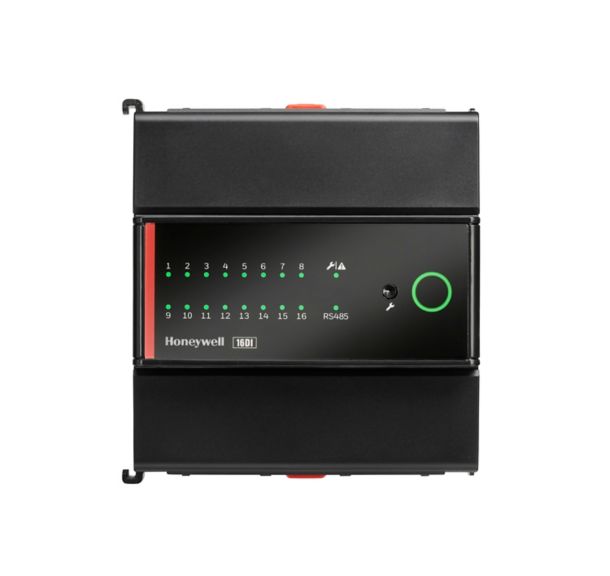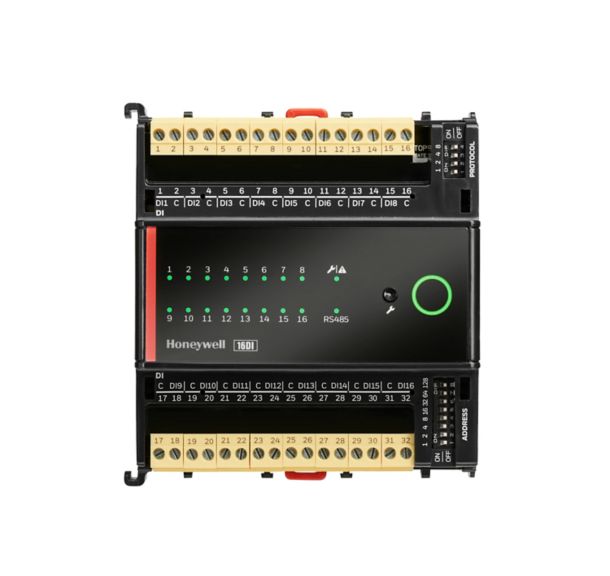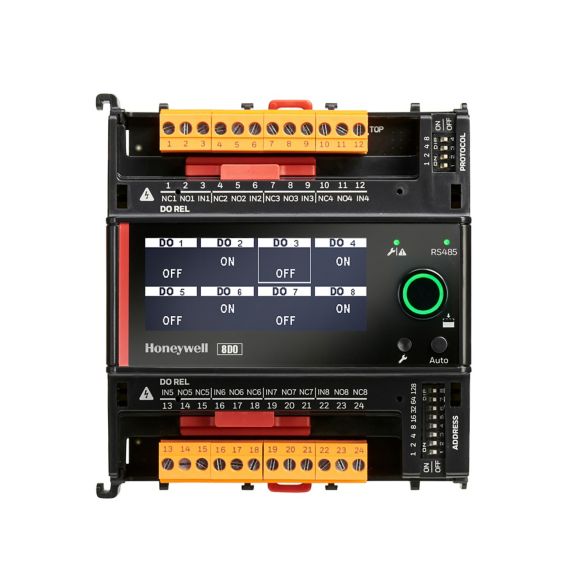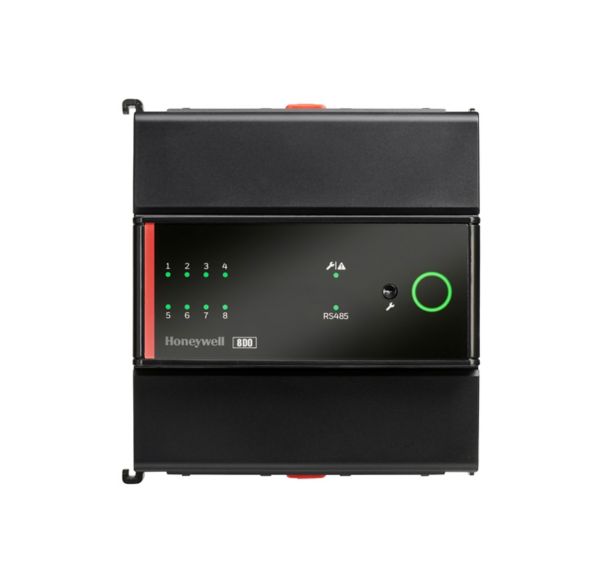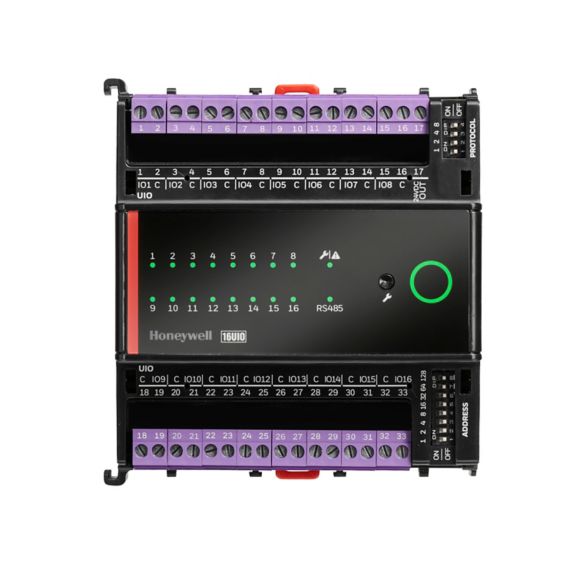 The I/O modules are compatible with legacy Panel Bus I/O modules and are programmable using the existing engineering tool. Software updates, configuration, and commissioning are all done automatically by the controller for all I/O modules.
The I/O modules connect directly to the controller using the touch flake connections, which are the hardware connections that provide the power and communication bus to the I/O modules.The Wiring Adapter also provides power and communications to the I/O modules. It is typically used when the power and the communication bus needs to be extended to an additional row of IO modules or to a remote panel. The Wiring Adapter can be powered with the same or a separate power supply than the controller.Features & Benefits:
UIO or Universal Input / Output modules provides maximum flexibility which minimizes unused IO in the panel and reduces the overall I/O footprint by using the least amount of I/O modules to cover the application requirements.
Plug-and-play functionality for easy installation and maintenance. I/O modules can be replaced without having to slide or disturb the wiring of the adjacent modules.
Supports a wide range of sensors.
I/O modules are equipped with tricolor LEDs for all indications. This includes an RS485 communication LED, input/output channel LEDs, service/alarm LED and a main LED for general operational status of the I/O module.
I/O modules support the Panel Bus protocol and have the capability of supporting multiple communication protocols in the future such as Modbus and BACnet MS/TP.
Includes Hand-Off-Auto manual override using an intuitive and easy to see display for the selected I/O variants. Compliant with EN ISO 164-84-2:2004.
Analog Inputs: 16-bit A/D conversion resolution for accurate measurement.
Analog Outputs: 13-bit A/D conversion resolution.
DIN19/DIN43880 (European Fuse Box) compliant. Compact size allows the module to be mounted in small panels and fuse boxes to minimize cost.
UIO and UI I/O modules includes an onboard output to power external sensors (24 Vdc at 75mA).
A service button to restore the factory default settings.
Removable color coded terminal blocks for ease of service and replacement without having to rewire the I/O module. I/O module variants are available in both screw terminals and push in terminals.
DO relay module includes two jumpers to connect the relay commons to save time during installation.
Certifications:
EN 60730-1
EN 60730-2-9
FCC Part 15, Subpart B
CAN ICES-3 (B)/NMB-3(B)
EN 61326-1
EN 61010-1
EN 301 489-1
EN 301 489-17
EN 300 328 V2.2.2:2019
RoHS II: 2011/65/EU
REACH 1907/2006
EN ISO 16484-2:2004, section 5.4.3
UL 916
CSA C22.2 No. 205
UL 60730-1
CAN/CSA E60730-1
UL 60730-2-9
CAN/CSA-E60730-2-9:18
Part Number
Description
Add to list
IO-16DI-S-S
16DI IO Module, Serial Comms, Screw Terminals
IO-16UI-S-S
16UI IO Module, Serial Comms, Screw Terminals
IO-16UIO-S-S
16UIO IO Module without HOA, Serial Comms, Screw Terminals
IO-8DOR-S-S
8DO IO Module without HOA, CO Relays, Serial Comms, Screw Terminals
IO-ADPT-S-2
IO adaptors, power & comms, serial - pack of 2
IOD-16UIO-S-S
16UIO IO Module with HOA Display, Serial Comms, Screw Terminals
IOD-8DOR-S-S
8DO IO Module with HOA Display, CO Relays, Serial Comms, Screw Terminals
SCRW-TB-2-BLK-50
Screw Terminals 2-Way Black Pack of 50

IO-16DI-S-S
16DI IO Module, Serial Comms, Screw Terminals

IO-16UI-S-S
16UI IO Module, Serial Comms, Screw Terminals

IO-16UIO-S-S
16UIO IO Module without HOA, Serial Comms, Screw Terminals

IO-8DOR-S-S
8DO IO Module without HOA, CO Relays, Serial Comms, Screw Terminals

IO-ADPT-S-2
IO adaptors, power & comms, serial - pack of 2

IOD-16UIO-S-S
16UIO IO Module with HOA Display, Serial Comms, Screw Terminals

IOD-8DOR-S-S
8DO IO Module with HOA Display, CO Relays, Serial Comms, Screw Terminals

SCRW-TB-2-BLK-50
Screw Terminals 2-Way Black Pack of 50