Zone & Unitary Controllers
MERLIN Room Controller
MERLIN is a BACnet-compliant room controller offering utmost energy efficiency and installation flexibility.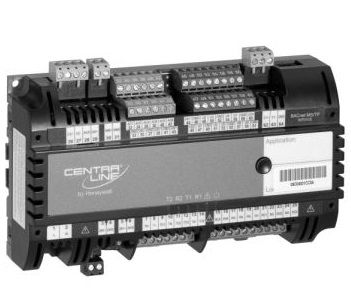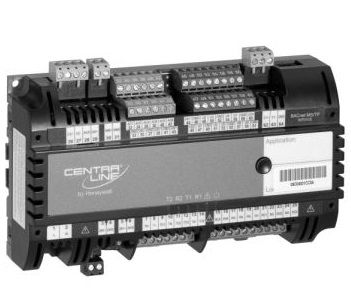 The MERLIN (Rxx) family of room controllers provide flexible, configurable, demand-led control delivering tangible benefits to reduce energy spends and drives new levels of functionality and efficiency in today's buildings. The BACnet MS/TPbased room controllers include a configurable application supporting fan coil unit, chilled and hot ceiling as well as radiator heating applications. It is even possible to handle a mix of these applications in one controller. Line voltage power supply and the flexible use of relays and triacs (24V AC or 230 VAC), 24V AC power supply for field devices, Sylk wall modules, and smart engineering and commissioning tools reduce the total installed cost. Fast commissioning using plug-and-play solutions, predefined applications and state-of-the-art commissioning via the CLROOMUP mobile application – eliminating the need for two people when commissioning
Features &amp- Benefits:
Designed to control terminal units such as 2and 4-pipe fan coil units, chilled and hot ceilings, hydronic heating, and a mix of these applications
Support for 1-3 stage fans, variable fan speed drives (VSDs), thermal, floating, proportional actuators, and 6way valve actuators
Auto Mac-addressing
Reduced number of sensors because sensors are shared across different applications
Two housing dimensions and several different I/O versions to match your individual needs
Universal mounting options, including terminal covers and color-coded terminals
Certifications:
UL 60730-1
EN 60529
EN 60730-1
 CAN/CSA-E60730-1:02, Standard for Automatic Electrical
Controls for Household and Similar Use, Part 1: General
Requirements-
 Complementary listing for UL916, CSA C22.2 No. 205-
 BTL-listed, BACnet AAC profile-
 SASO-approved-
 CE-approved-
 FCC part 15B-compliant.
Others
Brand
Number of Triac Outputs
Number of Universal Inputs
Others
Number of Universal Inputs
Number of Triac Outputs : 2
Number of Universal Inputs : 4

CLMERS4N
Room Controller, 4 Relay, 162x110x57.5mm, 230V AC, 24-hr Data Retention

CLMERS5N
Room Controller, 4 Relay, 162x110x57.5mm, 24V AC, 24-hr Data Retention

CLMERS5
BACnet MS/TP single Room Controller, 4 Relay, 162x110x59mm, 24V AC

CLMERS4
BACnet MS/TP Single Room Controller, 4 Relay, 162x110x59mm, 230V AC