Dispatch Centers
Light Tower Interface
Fills the gap between communication center equipment and status-indicating light towers
Overview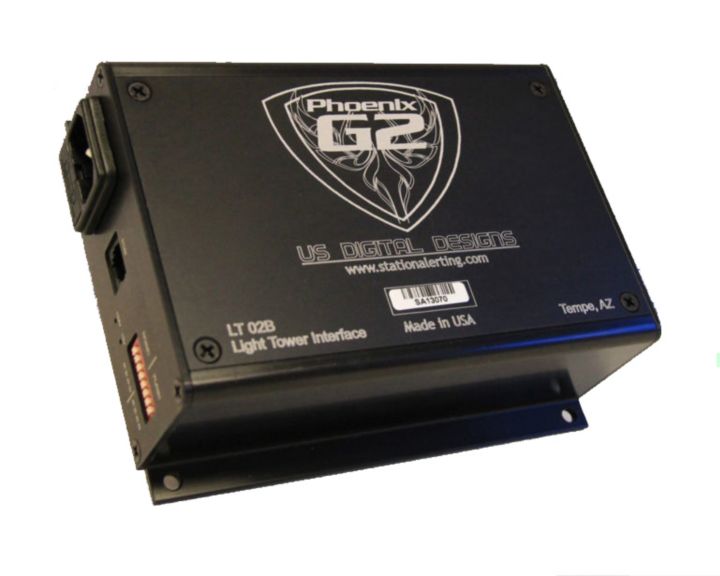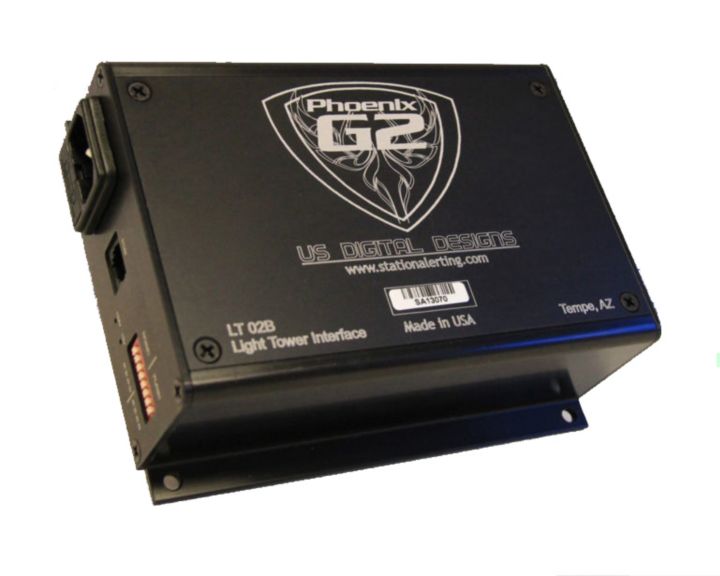 Light towers containing up to four lights can be controlled via the G2 Light Tower Interface. Separate optically-isolated inputs are provided for each of the four lights. The inputs can be controlled by the PTT (push to talk) switch, phone off hook indicator, manual toggle switch, and more.
The Phoenix G2 Light Tower Interface controller contains its own power supply, saving valuable space and eliminating the confusion of wall adapters.
All connections are made with Phoenix Contact® removable terminal strips.
A small dip switch allows selection of NO (normally open) or NC (normally closed) inputs. Steady on or flashing lights may be selected as well. Each input and output has an LED indicator, for easy troubleshooting.
Part Number
Description
Add to list
LTI
Light Tower Interface

LTI
Light Tower Interface