Current Sensors
CTP Series Current Transmitters
Achieve accurant monitoring of HVAC drives with the mini-adjustable MCS Current Switch.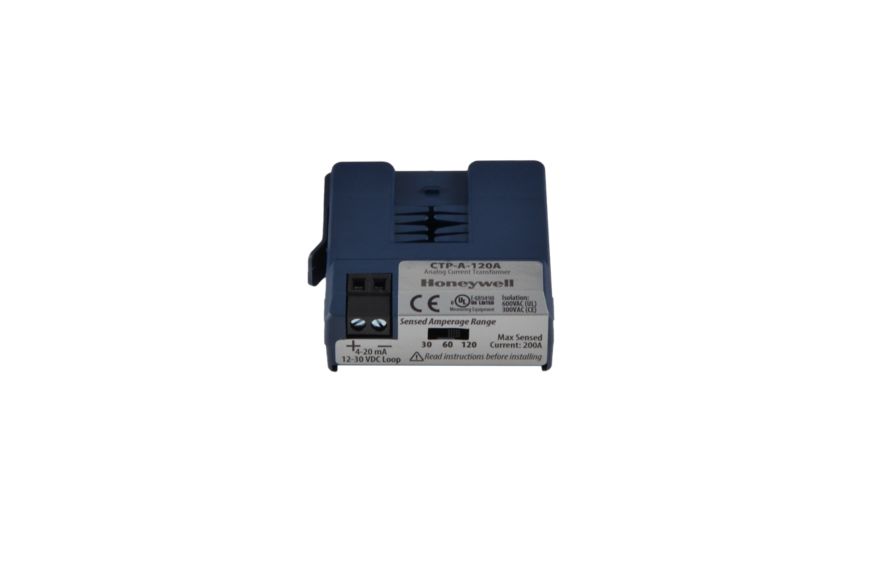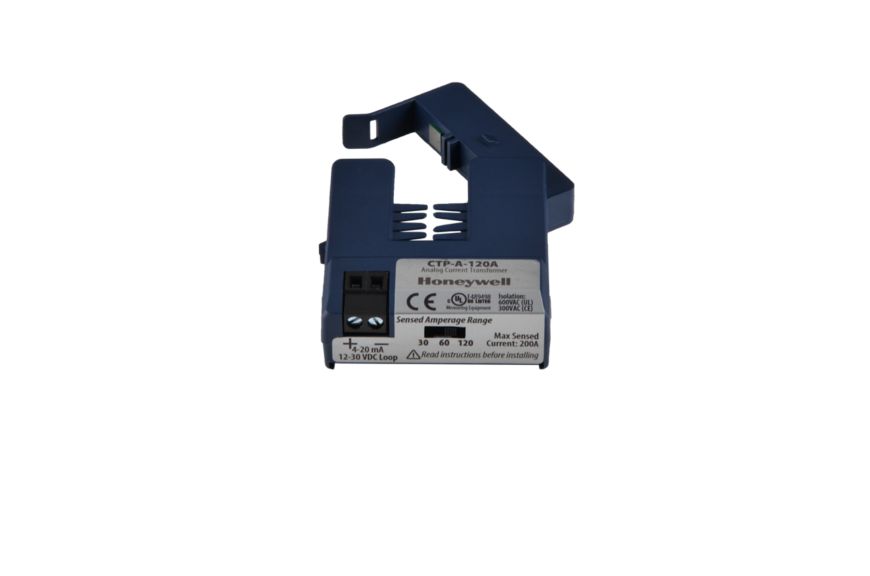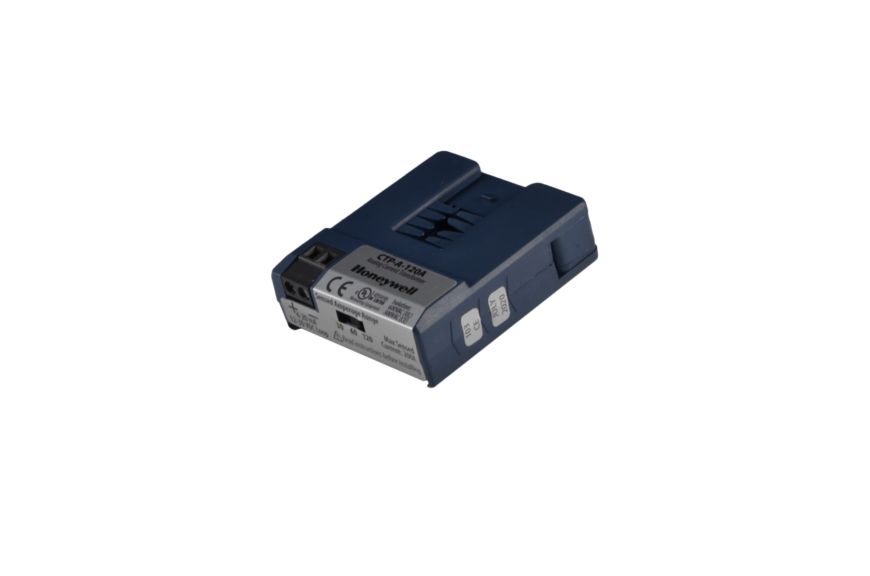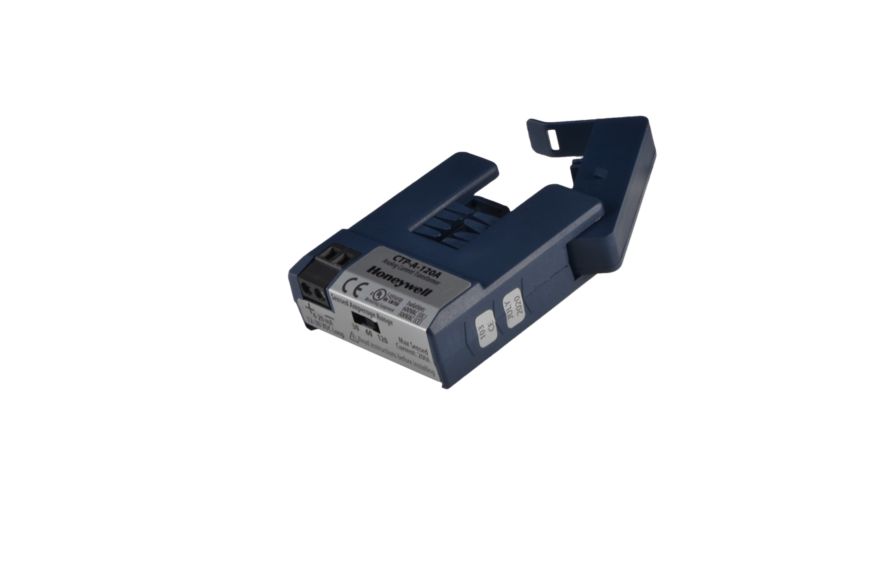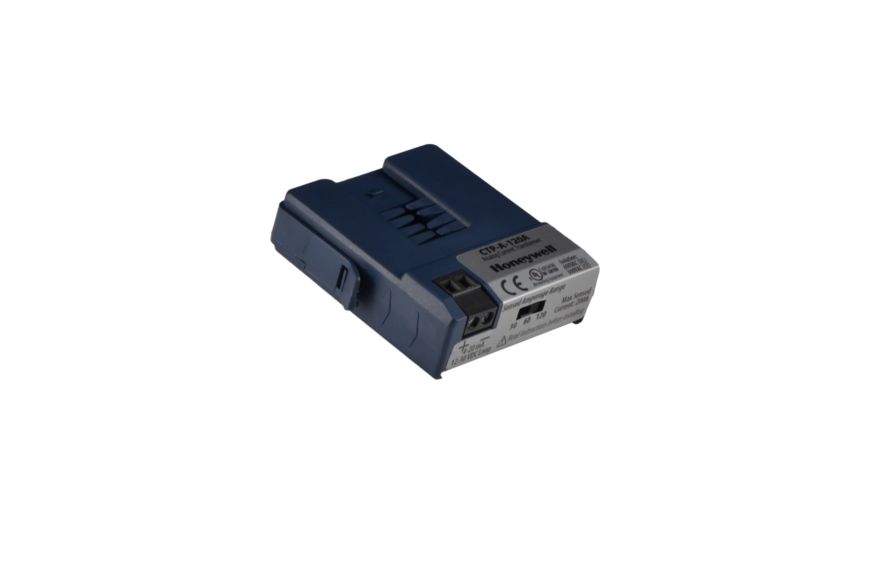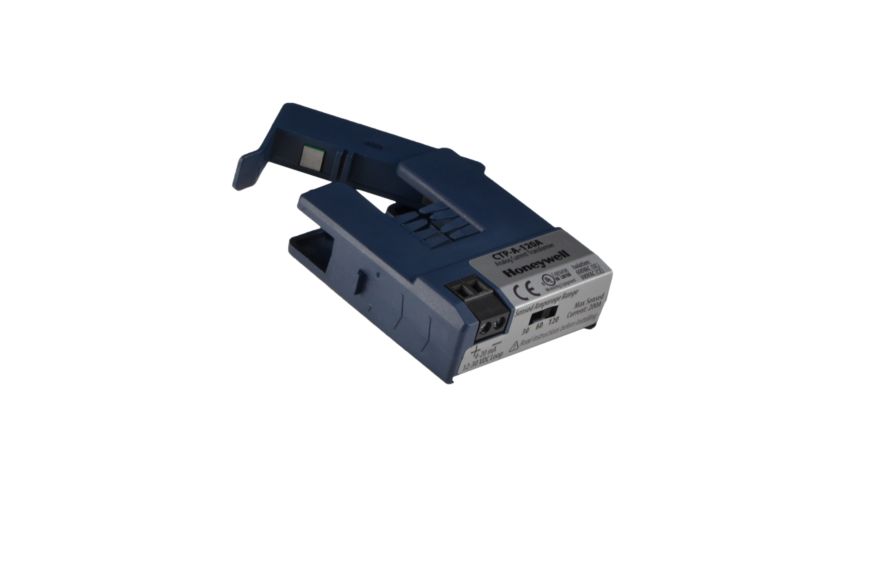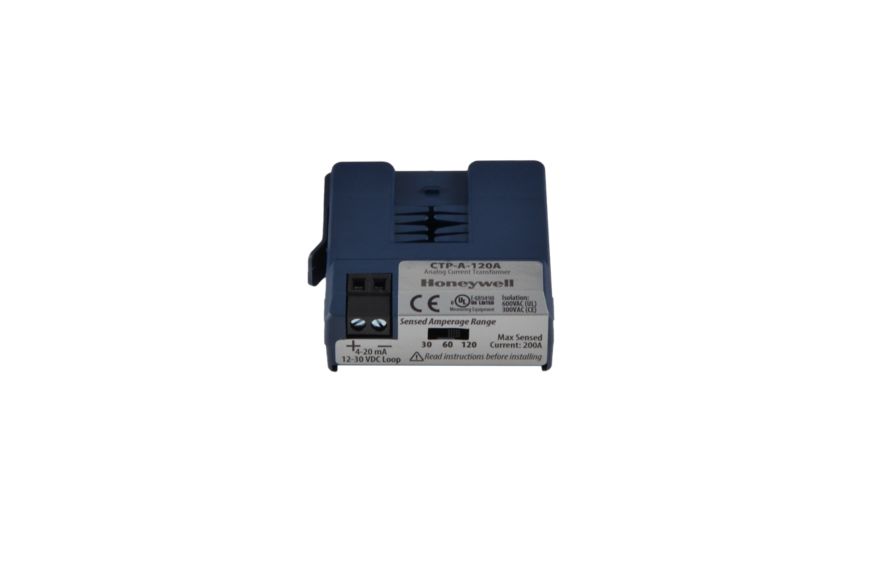 The CTP current transmitters monitor the current flow for various electrical equipment. Measured current level is converted into a linear and proportional 0 - 5/10 Vdc or 4-20 mA output signal, which can be monitored by a Building Management, DDC, or PLC controller. Current sensors with switch selectable current ranges provide optimal resolution for greater measuring accuracy. These current sensors should be used in load trending (current monitoring) type applications. The split core design makes installations easy since no wires need to be disconnected during the installation process. May be mounted directly on the conductor (codes permitting) or fixed mount on DIN rail. Typical load status applications include load trending, monitoring process motors and pumps, and electric heater current monitoring.
Features & Benefits:
Split core loop-powered current transmitters for
simple installation.
High accuracy and linearity.
Selectable scaling on most models for greater
measurement accuracy.
Fast response time.
Integral DIN rail mounting flange.
Easy wiring, polarity sensitive output.
Optional slide on command relay for unitary startstop status.
Limited 5-year warranty.
Sales Sheet
Document Title
File Size
Date Added
Brochure
Document Title
File Size
Date Added
Installation Instructions
Document Title
File Size
Date Added
Manuals and Guides
Document Title
File Size
Date Added
Data Sheet
Document Title
File Size
Date Added
Document Title
File Size
Date Added

CTP-A-20A
4-20MA SPLIT CORE CURRENT 5-10-20A

CTP-A-120A
4-20MA SPLIT CORE CURRENT 30-60-120A

CTP-5V-20A
0-5VDC SPLIT CORE CURRENT 5-10-20A

CTP-10V-200A
4-20MA SPLIT CORE 200A

CTP-10V-120A
0-10VDC SPLIT CORE CURRENT 30-60-120A