Supervisors
WEBs N4 Enterprise Security
WEBs-N4 Enterprise Security offers access control and identity, video surveillance, intrusion and visitor management services in one package.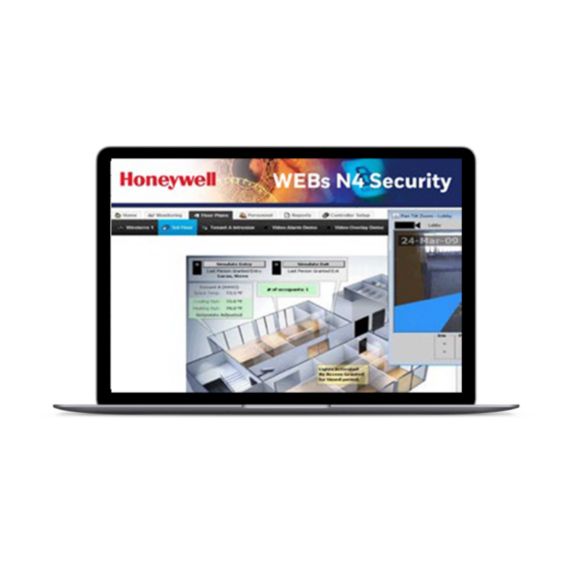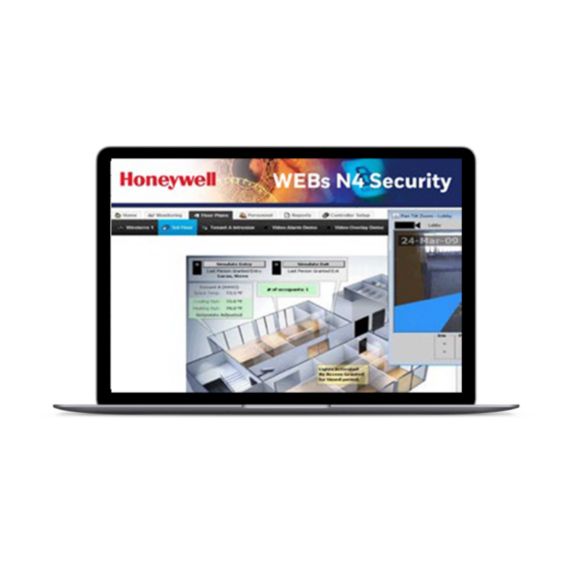 With WEBs-N4 Enterprise Security, you can grow your building automation business by adding security without learning a new platform. From access control to activity monitoring, WEBs-N4 Enterprise Security provides unified system control. The integrated
video surveillance, real-time occupancy control, centralized data and consolidated management tools on a single framework saves time and helps improve performance. Seamless WEBs-N4 integration makes setup easy.
Features & Benefits:
System Requirements - WEBs N4
Alarm and activity monitoring
Extensive access zone
Simplified system management and control
Powerful integration
Engineering Specifications
Name
Description
File Size
Date
Size
Specification Data
application/pdf 1.08 MB
2/17/2022
1.08 MB
Brochure
Name
Description
File Size
Date
Size
WEBs Enterprise Security Supervisor brochure
application/pdf 158 KB
2/17/2022
158 KB
Sales Sheet
Name
Description
File Size
Date
Size
WEBs N4 Enterprise Security Sell Sheet
application/pdf 668.73 KB
7/16/2021
668.73 KB
Name
Description
File Size
Date
Size
Specification Data
1.08 MB
2/17/2022
1.08 MB
WEBs Enterprise Security Supervisor brochure
158 KB
2/17/2022
158 KB
WEBs N4 Enterprise Security Sell Sheet
668.73 KB
7/16/2021
668.73 KB

SEC-H-R-64/U
64 Reader Pack

SEC-H-R-16/U
16 Reader Pack

SEC-H-R2R/U
Remote Reader Module

SEC-J8-32
Niagara Enterprise Security License

SEC-H-RIO/U
Remote IO Module

SEC-SUP-32
Niagara Enterprise Security Application

SEC-H-ASURE-ID/U
Asure ID Software

DR-SEC-S-ASURE/U
Photo ID Driver - Security Supervisor

DR-SEC-BAC/U
BACnet Focused Driver Pack