System Configuration Software
Remote Servicing
The Galaxy Remote Servicing Suite (RSS) provides complete remote servicing capability including off-line programming, real-time control and diagnostic reporting across the Galaxy range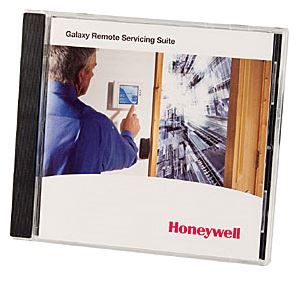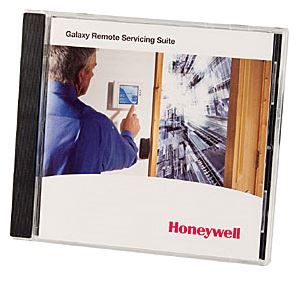 The Galaxy Remote Servicing Suite (RSS) provides complete remote servicing capability including off-line programming, real-time control and diagnostic reporting across the Galaxy range. The User Management Suite (UMS) software is a powerful PC package that can control and administer an installed Galaxy system locally via a PC Network, or multiple systems remotely around the globe using phone line connections or wide area networks (WAN).
Features & Benefits:
Connection to the control panel via RS-232 port, Ethernet or telephone line
Setting up operator access rights
The database is managed by Microsoft SQL Server (MSDE)
Russified version

R057-CD
GXY Remote Servsuite PROT VERS

R061-CD
GXY REM SERV Switch CD Only RUSS

R060-CD-L
Galaxy Remote Service Suite, License For The Local Version Of The RSS Software,Rus.

R057-CD-DG
Installer RSS Pack Incl 1 Dongle

R062-CD-DG
Galaxy User Management Suite, Hardware dongle, RSS and UMS to network

R056-CD
GXY Remote Servsuite CD Only

R054-CD
Remote Service Suite Software

R061-CD-DG
Galaxy Remote Service Suite, RSS Software Network License,Hardware Key, Rus.

R058-CD-DG
User UMS Pack Incl 1 Dongle

R062-CD
GXY Use MAN End Use Switch CD RUSS