Software
iFT™ - Remotely Programmable NVR+
The ADPRO iFT is the series' entry model, offering up to 32 IP channels that scales up to 16 IP channels with 16 analytic channels. This IP video multi-service platform runs the powerful XO Security+ Operating System*
Overview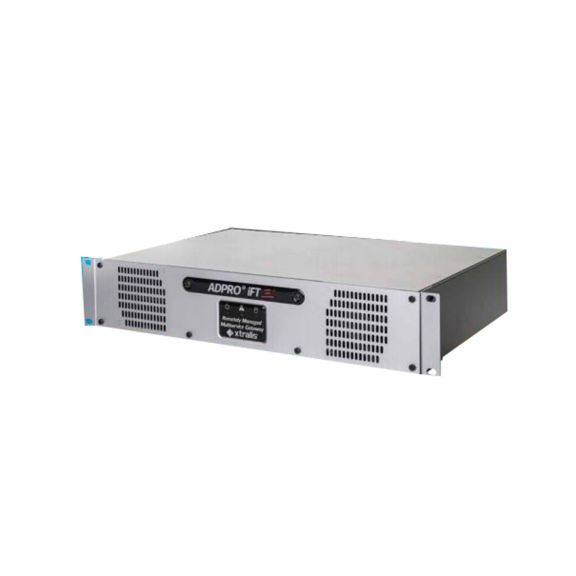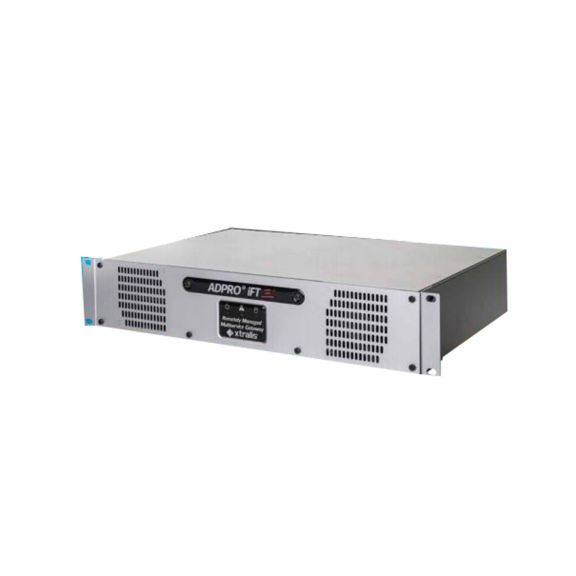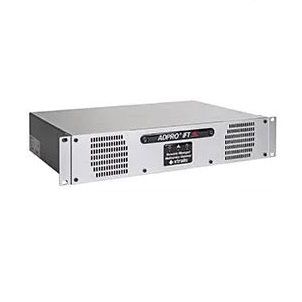 The ADPRO iFT is the series' entry model, offering up to 32 IP channels that scales up to 16 IP channels with 16 analytic channels. This IP video multi-service platform runs the powerful XO Security+ Operating System*. It is the only NVR out there that offers full remote monitoring features such as arming/disarming, event quad pictures, and reliable transmission via a proprietary acknowledge protocol. The iFT optimizes bandwidth use for high quality recording by multi-stream camera connections, adapting video transmission to the available bandwidth.
Features & Benefits:
Deep Learning LoiterTrace™ for video verified loiter detection with reduced fault alarm and increased detection accuracy
P2P connection available for easy and flexible remote connection
End to end secure streaming where video is encrypted (HTTPS) from the camera right through to the viewer to avoid tampering (when connecting with 30s and 60s cameras)
Support self-encryption hard drive for security data at rest to data avoid data tempering risk in case hard drive was removed from device.
Others
Overall Width
Number of Supported Camera Channels
Regulatory Approvals
Compatible Analytics

Basic Motion Detection (VMD)

Compatible Cameras
Video Resolution
Operating System

ADPRO® XO™ Security Operating System, Linux based

Software Media
Mobile Client
Web Client
Others
Number of Supported Camera Channels

Compatible Analytics

Basic Motion Detection (VMD)

Operating System

ADPRO® XO™ Security Operating System, Linux based
Overall Height : 88 Millimeter-PRD
Overall Width : 441 Millimeter-PRD
Number of Supported Camera Channels : 32
Regulatory Approvals : i-LIDS Watt
Compatible Analytics : Basic Motion Detection (VMD)
Video Resolution : Up to HD/MP pixel
Operating System : ADPRO® XO™ Security Operating System, Linux based
Software Media : CMS; VMS
Mobile Client : iTrace; iPIR
Sort
Reference Guides
Document Title
Document Type
File Size
Brochure
Document Title
Document Type
File Size
Data Sheet
Document Title
Document Type
File Size
Document Title
Document Type
File Size
SKUs

60021310
ADPRO iFT 8 IP 2TB 8I/4O

60041610
ADPRO iFT 16 IP 6TB 8I/4O

60041810
ADPRO iFT 16 IP 10TB 8I/4O

63021510
ADPRO iFTE 8 IP 4TB 8I/4O

63041610
ADPRO iFTE 16 IP 6TB 8I/4O

63041810
ADPRO iFTE 16 IP 10TB 8I/4O

60021310
ADPRO iFT 8 IP 2TB 8I/4O

60041610
ADPRO iFT 16 IP 6TB 8I/4O

60041810
ADPRO iFT 16 IP 10TB 8I/4O

63021510
ADPRO iFTE 8 IP 4TB 8I/4O

63041610
ADPRO iFTE 16 IP 6TB 8I/4O

63041810
ADPRO iFTE 16 IP 10TB 8I/4O