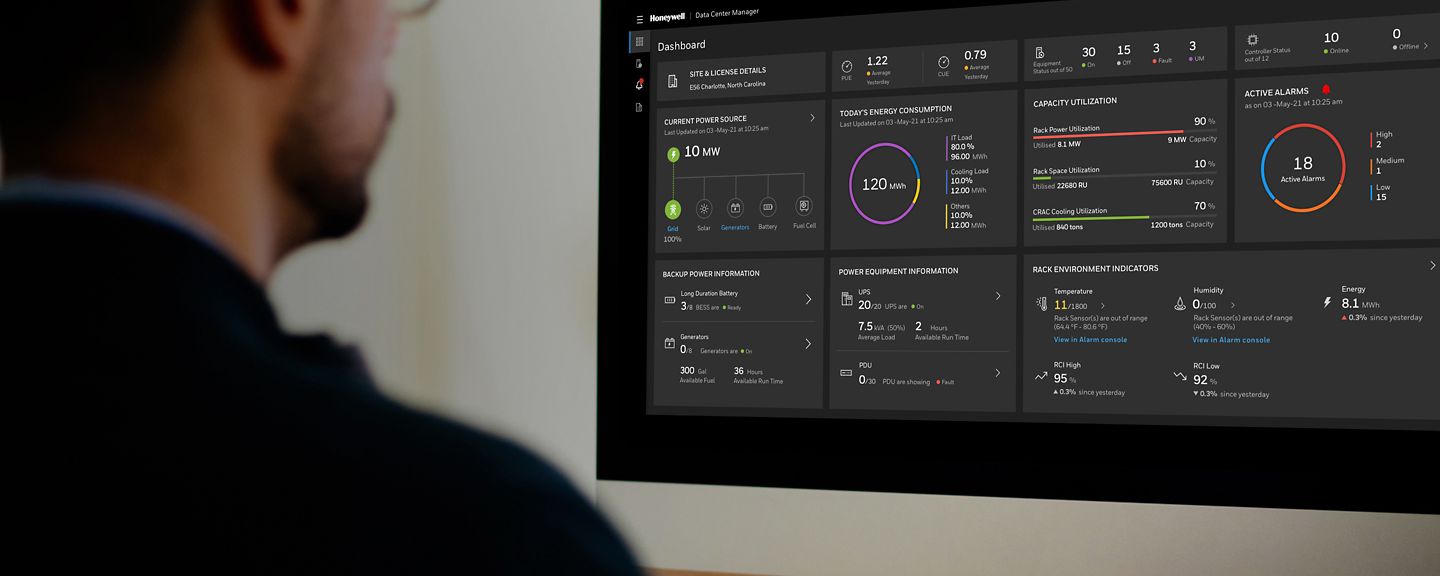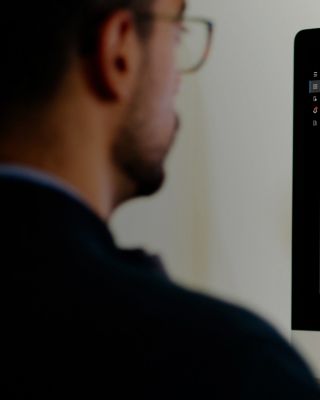 Honeywell Data Center Manager
A single source of truth that puts the data center at your fingertips
Optimize uptime, improve situational awareness,
reduce human errors, and increase operator efficiency with
Honeywell Data Center Manager
As demand for connectivity has dramatically increased, data center operators have been forced to rapidly scale and to do more with less. Balancing business growth and resource constraints is a perpetual challenge for managers. A data center needs to be managed as efficiently as possible to reduce downtime risk – while keeping OpEx low. Operational solutions that enable quick reaction are essential and must offer a single source of truth for a complex and dynamic data center.

Honeywell, a global leader in connected buildings and provider of solutions to data centers for over a decade, is proud to introduce the first member of the Honeywell Data Center Suite: Data Center Manager, a single source of truth for the data center. Data Center Manager, an outcome-focused, on-premise, vendor-agnostic site supervisor based on the Niagara open framework, is designed to provide a single point of accountability for the data center. Data Center Manager turns information technology (IT) and operational technology (OT) data into insights, helping operations leaders maximize uptime, build resilience and drive energy and savings for their data centers – all of which are business imperatives as worldwide demand for cloud computing grows.
Learn more about how we deliver uptime and operational efficiency to data center operators.
Brochure
Get a closer look at what your data center can do
Data Center Manager
Optimize your operations for the outcomes that you care about
Data Center Manager is a critical infrastructure monitoring and management software designed to deliver actionable intelligence by integrating critical power and thermal and operational IT data, for more streamlined data center management. It is a single source of truth for data centers integrating data from information technology (IT) and operational technology (OT) sources to provide superior situational awareness, standardized operating procedures, and data-based recommendations that improves uptime and efficiency in data centers.
Uptime & Resiliency
Data Center Manager improves reliably and reduces downtime risk. Data Center Manager can continuously monitor and control critical thermal and power assets and quickly help triage any anomalies.
Operational Efficiency
With an innovative "less is more" design, Data Center Manager delivers improved technician focus and productivity with reduced mental burden, thanks to superior situational awareness with integration of all critical assets into a single source of truth.
Sustainability
Reduce energy consumption and lower PUE. Through integrated IT and OT data, actionable insights are generated enabling informed decisions on energy savings and optimization solutions helping to meet sustainability and OpEx goals.
Learn how Honeywell can help your data center
Improve situational awareness and reduce human errors