Zone & Unitary Controllers
CP Small Point Controller
Native BACnet series controller
Overview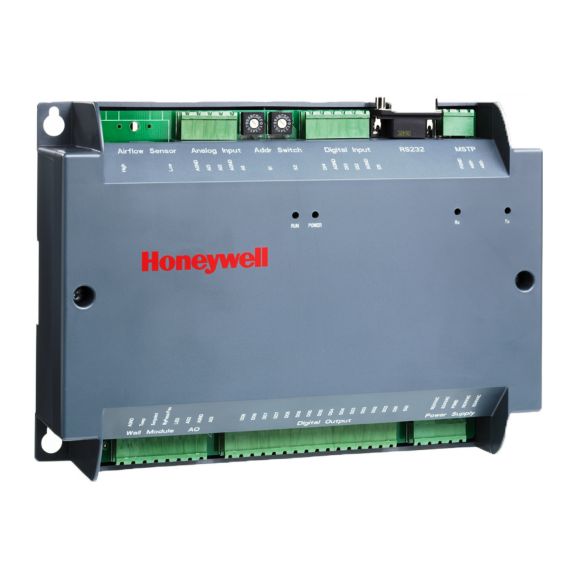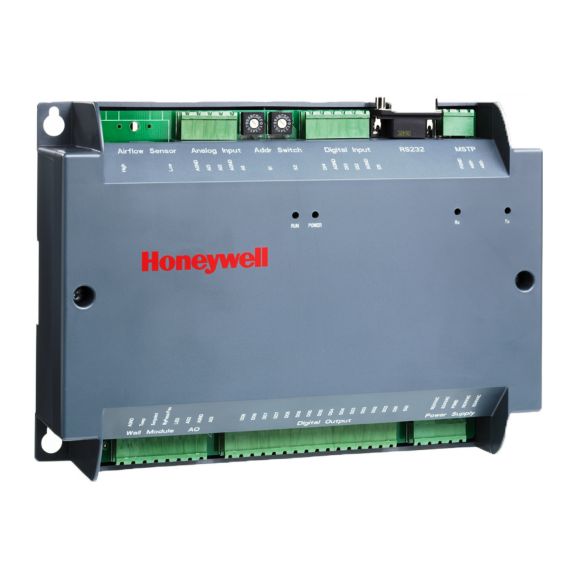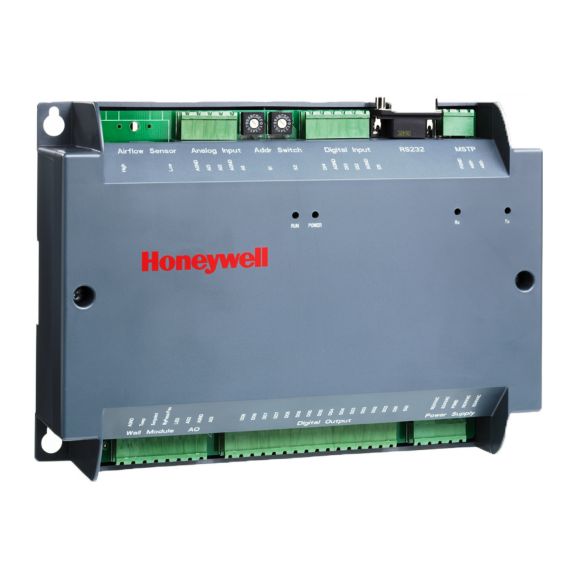 Native BACnet series controller that complies to BACnet 135-2007 protocol revision. CP-SPC firmware 2.5 is based on B-AAC BACnet profile. Has outstanding performance with 32 bit technology, built-in real time clock, and connects to one of three BACnet MSTP channels of a ComfortPoint Open Plant controller. Fully integrated with ComfortPoint Open Manager (CPOM) and Enterprise Building Integrator (EBI), and has flexible and easy configuration with ComfortPoint Open Studio.
Features & Benefits:
Freely Programmable Native BACnet Small Point Controller - CP-SPC is Freely Programmable native BACnet controller.
Onboard Input and Outputs - CP-SPC comes with base 21 input and outputs.
Scalable and Powerful - Designed with 32 bit processor and built in Real Time Clock, the system can be expanded from small to large Integrated Building Management System.
Applications - User can create own custom applications for SPC.
Programming - Easy to program and configure with the help of ComfortPoint Open Studio.
Easy installation - The ComfortPoint Open Plant controllers have a built in BACnet router which eliminates the need for external BACnet routers for the System. ComfortPoint Open Manager and EBI can access all MTSP Unitary controllers via ComfortPoint Open Plant controller BACnet Router.
Peer to Peer communication - CP-SPC can communicate and share point values with other CP VAV or SPC over MTSP network.
Flexible mounting options - DIN-rail or Wall mounting.
Automatic MAC addressing - Automatically assigns own unique MAC address.
Certifications:
CE
BTL revision 7
UL 916
FCC Part15, Subpart B, Class B
ICES-003 issue 4
UUKL Smoke Control Application
Part Number
Description
Add to list
CP-SPC
CP SMALL POINT CTRL 6UI 4DI 3AO 8DO, UUKL Listing

CP-SPC
CP SMALL POINT CTRL 6UI 4DI 3AO 8DO, UUKL Listing